March 6, 2014
Since 1988, the drinking age has been set at 21 in all states throughout the country. While some states had a lower legal age for consuming alcohol in the 1970's, a series of drunk driving crashes prompted the age to be raised to 21 nationwide.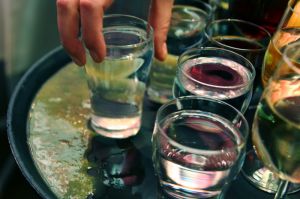 Since that time, there have been various arguments made periodically suggesting that the drinking age should be lowered back down to 18. Some of these arguments suggest that a lower drinking age would make alcohol less forbidden and less attractive. Others argue that the drinking age is lower in Europe and that youths are less prone to alcohol-related injury there; while still others allege that there should be a lowered drinking age since most young people ignore the current laws and drink anyway.
Despite these arguments, most safety advocates are against a lowered drinking age. Now, a new study conducted at Boston University's School of Public Health provides more conclusive evidence that lowering the drinking age would increase drunk driving accidents and cause lost lives. Victims of drunk driving accidents with underage drivers can pursue a damage claim against the teens who drink and hurt them, and a Boston drunk driving lawyer can help.

Continue reading "Lowering the Drinking Age Could Increase Drunk Driving Accident Risks" »