November 14, 2014,
In December of 2012, Dallas Cowboys' running back Josh Brent was behind the wheel during a fatal drunk driving car crash that killed friend and teammate Jerry Brown. In January of this year, Brent, who tested nearly two times the legal limit of .08, was sentenced by the judge to 180 days in jail followed by 10 years of probation.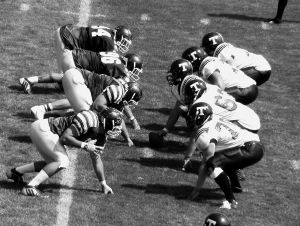 According to a recent news article from ESPN, Brent spent nearly five months in jail and then 45 days at an alcohol and drug rehabilitation center before being released back into the community to start his probation. The Dallas Cowboys have reactivated Brent, and he is eligible to play for the team again after sitting out a 10-game suspension imposed by the NFL.
Brent says his goal in returning was to make sure Jerry Brown's death was not in vain. He also said that Brown was a great player and had a great future in the NFL before being killed in the drunk driving car accident.
Continue reading "Josh Brent Back in Cowboys' Active Roster for First Time Since Fatal Drunk Driving Accident " »