Gov. Charlie Baker is recommending adoption of a state panel's recommendation of a series of efforts to combat drunk driving. The measures target marijuana specifically, and would revoke a driver's license for refusal to submit to testing when suspected of driving under the influence of marijuana.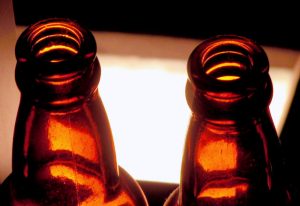 The commission, which included law enforcement, defense attorneys and civil rights activists, made 19 recommendations in response to passage of the 2016 ballot initiative that legalized recreational marijuana. Our Boston injury lawyers have written about the increasing risk of traffic collisions with intoxicated motorists under the influence of a substance other than alcohol. Such risks continue to increase because of relaxed marijuana laws and the opioid epidemic.
Recommendations include more drug-intoxication training for officers and changes aimed at better enforcement of marijuana possession and open-container laws.
Injury Lawsuits after Drunk Driving Accidents in Massachusetts
Increasing minimum auto insurance requirements and more effort to keep uninsured drivers off the road remain top concerns for our Boston personal injury and wrongful death attorneys.
Massachusetts mandatory minimum auto insurance requires just $20,000 bodily injury coverage per person and $40,000 per occurrence. These limits are woefully inadequate when it comes to paying damages to a single victim who is seriously injured in a collision, to say nothing of the serious number of traffic collisions that involve multiple victims.
Drunk drivers are also far more likely to be on the road without insurance, or without a driver's license, and a large number of intoxicated motorists attempt to flee the scene, which can leave victims without any means of recovery in cases where an at-fault driver is not located, or lacks insurance or personnel resources sufficient to cover victim's losses.
The fact is drunk drivers are often guilty. But broke, unidentified, or uninsured drivers can leave victims no way to collect on a claim, even if they secure a judgment in court.
A Boston personal injury law firm with significant experience representing victims of drunk driving collisions should be contacted in the immediate aftermath of these collisions. Thorough review may identify other at-fault parties or insurance companies liable to pay damages to victims. Identifying such defendants is often critical to making a collectable damage demand. Possible liable parties in these types of cases are as diverse as the crashes themselves, as illustrated by a recent sampling of Boston area collisions being blamed on intoxicated drivers.
Identifying Defendants, Collecting Damages, In DUI Crashes
CBS Boston reports a 45-year-old woman was arrested for drunk driving after crashing into a school van in Revere. Ten students were riding in the van at the time of the Friday afternoon collision. Officials say the woman drifted out of her lane and collided with the school vehicle. While we no nothing further about this case, it illustrates a couple important points. Firstly, as discussed above, an at-fault driver carrying the state's minimum required auto insurance of $40,000 per occurrence could offer only minimum assistance in cases where multiple victims are injured. Secondly, an experienced law firm would look to the school district for additional coverage. Traveling as part of a school activity is statistically among the most likely causes of school-related traffic collisions. For this reason and others, the federal government prohibits public school districts from using some types of vans for school transportation.
Boston 10 News reports a 25-year-old drunk driver side-swiped a police cruiser and a tow truck in a hit-and-run collision. State Police later located and arrested the suspect on Boston Harbor Road. While this woman was caught, it is an example of an intoxicated motorist fleeing the scene. Certain occupations, including traffic-safety personnel and law enforcement, are at increased risk of being involved in a motor vehicle collision. Injury while on the job likely entitles you to workers' compensation benefits, in addition to a damage award from the at-fault driver. Injury by an at-fault driver who is on the job likely makes that driver's employer at least partly responsible for paying damages.
Boston 25 News reports a sleeping woman was injured when an SUV crashed into her home. That driver also fled the scene but was later apprehended and taken to the hospital for a blood test under suspicion of driving under the influence. It was the second time this month that a suspected drunk driver crashed into a home, according to the Boston Globe.
While homeowner's insurance might be available under some circumstances, such instances that occur on commercial property are likely covered under the business or property owner's commercial liability insurance policy. A significant number of injuries occur each year throughout the Boston area as a result of vehicle's crashing into storefronts or restaurants. And statistically, parking lots are among the most dangerous locations for pedestrians.
An additional source of recovery is your own uninsured motorist (UM)/underinsured motorist (UIM) policy. As our Boston injury lawyers have reported previously, Massachusetts is among the states that require uninsured motorist coverage. We recommend adding underinsured motorist coverage to your policy. Carry both in limits sufficient enough to pay for damages after a serious motor vehicle collision. While the rest of your auto insurance policy primarily covers other motorists in the event you cause a collision, UM/UIM coverage protects you and your family in the event of a collision with a driver who is not identified, lacks insurance, or lacks sufficient insurance to cover all of your damages. While such claims proceed against your own insurance company, they should be handled by an experience car accident attorney as your insurance company will treat you as any other claimant.
When it comes to fighting for the rights of drunk-driving victims in Massachusetts, it's often not about proving fault of an at-fault driver, but about finding all available resources to pay all of the damages to which victims are entitled.
If you or someone you love has been injured a Boston drunk driving accident, call for a free and confidential appointment at (617) 777-7777.
Additional Resources
Baker files bill aimed at helping police fight impaired driving, Jan. 23, 2019, The Boston Globe.
More Blog Entries
Education and Enforcement Keys to Reducing Drunk-Driving Injury Risks in 2019, Dec. 30, 2018, Jeffrey Glassman Injury Lawyers.