Do recreational pot laws cause an uptick in traffic accidents and fatalities?
Several studies say that they do. If you, a family member, or a friend have been in an accident caused by an intoxicated person in Massachusetts, contact our law firm as soon as possible. We can help.
Percent of THC-Positive Drivers in Fatal Crashes in Washington Has Doubled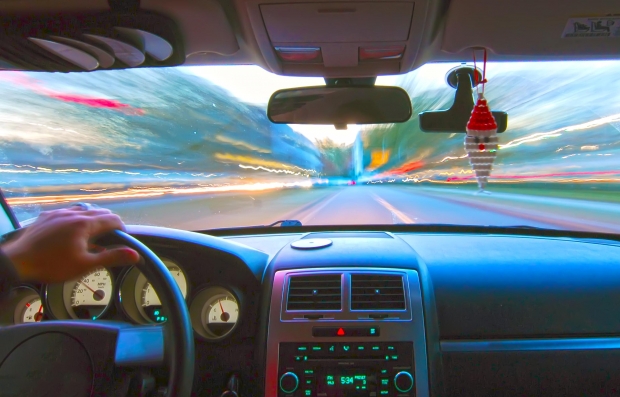 Researchers who looked at Washington state found that the percentage of drivers who tested positive for THC after a fatal crash has doubled since the state legalized the use of recreational marijuana in 2012. THC is the main psychoactive ingredient in marijuana and the component in the drug that makes people feel "high."
The researchers found that from 2008 to 2012—the five-year period before marijuana was legal—approximately 8.8% of drivers involved in deadly crashes were THC-positive. That rate jumped to 18% in the five-year period from 2013 to 2017.
AAA Foundation for Traffic performed the study and released the results in January 2020. The study did not try to ascertain if marijuana caused or contributed to the crashes.
The researchers also discovered that the average number of THC-positive drivers involved in fatal crashes increased. In the five years prior to legalization, an average of 56 drivers involved in fatal crashes per year were THC-positive compared to an average of 130 drivers five years after legalization.
"This study enabled us to review a full 10-years' worth of data about the potential impact of marijuana on driving safety—and it raises significant concerns," Dr. David Yang, executive director of AAA Foundation for Traffic Safety, said in a Jan. 30, 2020, statement.
Recreational Pot Laws Could Lead to 7,000 Extra Traffic Fatalities Each Year
Another study looked at recreational marijuana laws and traffic fatalities in Colorado and Washington state from 2005 to 2017.
This study found evidence of increased traffic fatalities after the implementation of recreational marijuana laws in Colorado but not in Washington. The researchers attributed the difference between the two states to variances in how the laws were implemented, out-of-state marijuana tourism and various local factors.
The study was reported in JAMA Internal Medicine on June 22, 2020.
A different study, also reported in JAMA on the same day, took a look at the first four states to legalize recreational cannabis—Colorado, Washington, Oregon and Alaska—and analyzed data over a longer time period. The researchers found that traffic fatalities spiked about 20% in those states post-legalization.
"If we apply these numbers to the nation as a whole, nationwide legalization would be associated with about 7,000 excess traffic fatalities each year," lead researcher Dr. Russell Kamer said in an interview with MedicalResearch.com.
Kamer said steps should be taken to reduce the number of motorists who drive under the influence of marijuana much in the same way that states have tackled the issue of drunk driving. Misinformation that marijuana use doesn't impact a person's driving ability is "widespread," he said.
The study results indicate that more research is needed to determine the effect of recreational marijuana laws on traffic accidents and fatalities.
Marijuana Laws in Massachusetts
According to information on mass.gov, Marijuana was the drug most likely to be detected in motorists involved in fatal crashes in Massachusetts from 2013 to 2017.
Recreational marijuana became legal in Massachusetts on Dec. 15, 2016.
The state also reported that during the five-year period from 2013 to 2017:
11% of drivers involved in fatal collisions were found to have both alcohol and drugs in their systems.
78% of impaired drivers involved in fatal crashes were men.
The number of drivers involved in fatal crashes who were alcohol-impaired and had drugs in their systems increased by 63%. Increased from when?
In Massachusetts, marijuana is legal for individuals ages 21 and older. However, there are some restrictions:
It's illegal to use marijuana in any form in public or on federal land.
Similar to alcohol laws, it's illegal for a person to have an open container of any form of marijuana in the passenger area of a car while the vehicle is on the road. Marijuana must be stored in a closed container inside the trunk or in a locked glove box.
As with alcohol, it's illegal for a person to drive while under the influence of marijuana or other drugs.
Employers, landlords and cities and towns in Massachusetts might have their own policies concerning marijuana use.
Motorists who drive under the influence of alcohol, marijuana or other substances face penalties ranging from a $500 fine to two and one-half years of imprisonment pursuant to M.G.L. c.90, § 24.
More information about marijuana use in Massachusetts is available through the Cannabis Control Commission.
Driving under the Influence of Marijuana
The National Institute on Drug Abuse (NIDA) has reported that marijuana can impair a driver's judgment, coordination and reaction time, and studies have found a direct link between a person's blood THC concentration and driving ability. NIDA also cited these study findings:
THC-positive drivers are twice as likely to be responsible for a fatal motor vehicle crash than drivers who had not used drugs or alcohol.
The role of marijuana in motor vehicle accidents is unclear because marijuana can be detected in body fluids for weeks after intoxication, and people often use marijuana with alcohol.
THC-positive drivers involved in crashes are three to seven times more likely to be responsible for the accident than drivers who had not used alcohol or drugs. This is especially true of individuals with high levels of THC in their systems.
In contrast, a large study performed by the National Highway Traffic Safety Administration found no significant increased crash risk linked to marijuana use after the researchers controlled for drivers' age, gender, race and presence of alcohol.
To learn more about how the attorneys at Jeffrey Glassman Injury Lawyers, LLC can help you with a drunk driving or other impaired driving accident claim, contact our law office at (617) 777-7777 or use our online form.