With Memorial Day upon us it is a good time to talk about the risk of teen drunk driving accidents as we head into the summer months.
Drunk Driving Car Accident Statistics involving Fatalities in Boston
Drunk driving is not only very dangerous to the person behind the wheel, it presents a grave danger to anyone else on the road. The National Highway Traffic Safety Administration (NHTSA) records indicate more than 10,000 people die each year in the U.S. from alcohol-related traffic crashes.  This number means on average, one person will be killed by a drunk driver nearly every 50 minutes of every day.  Not only is this unacceptable in terms of lives lost, it results in cost to society of around $44 billion each year. There are a variety of factors which make up this cost, but the costs to the victims and their families can be astronomical in terms of  money and emotional pain.  We must remember for each Boston drunk driving accident death, there is a family who is left behind to deal with the pain and suffering. Even in cases which do not prove fatal, there can be tremendous pain and suffering and lives may be altered forever.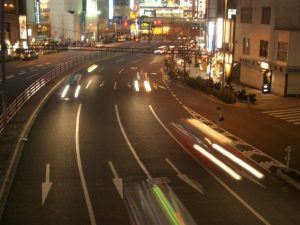 In some cases, it is the passengers in the drunk driver's vehicle and in other cases, it is pedestrians and drivers or passengers in other vehicles. Due to the higher level of recklessness we tend to see in Boston drunk driving accidents, as compared to accidents in which defendant was acting negligent, but still sober, we tend to see much more severe personal injury.  These are all factors which can make a Boston drunk driving crash more complex from a legal perspective. Continue reading