Drunk driving collisions are among the most dangerous types of car accidents in Boston.  They tend more often to result in fatalities or serious bodily injury to one or more plaintiffs than other "typical" crashes.  While any car accident has the potential to be severe, the reason impaired driving accidents are so often catastrophic is because of the extreme reckless acts so often committed by a drunk driver. Things like wrong-way driving, red-light running and extreme speed all become more common when someone is under the influence of drugs or alcohol. When plaintiffs do survive a serious drunk driving accident, they are often left with severe and lasting injuries including, but not limited to permanent brain damage.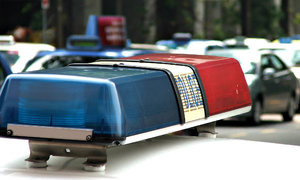 While there is no such thing as a "typical" drunk driving accident, we often see cases where drunk drivers were speeding excessively, operating with a complete disregard for the traffic laws as codified in Chapter 90 of the Massachusetts General Laws (M.G.L.), and the level of recklessness may actually be enough for the police to charge a drunk driver with assault with a dangerous weapon (his or her car) in addition to drunk driving as we can see in a recent example of a serious alleged Boston drunk driving car accident.
Recent Example of Alleged Boston Drunk Driving Accident
According to a recent news article from NECN, a Boston police officer was indicted on various charges including two counts of felony assault and battery with a dangerous weapon (ABDW), operating a motor vehicle under the influence of intoxicating liquor (OUI), with bodily injury involved and negligent operation of a motor vehicle. Prosecutors have said defendant was driving his late model Ford truck just after midnight on New Year's Day in downtown Boston when he allegedly crashed into a Honda Accord.
At the time of the alleged drunk driving crash, he was said to be driving well in excess of the posted speed limit of 25 miles per hour.  There were two 20-year-old victims in the car who both suffered serious personal injury.  The passenger was more severely injured and suffered a head injury which prosecutors say will leave him with permanent brain damage, not only changing his life forever, but also the lives of his family.  The vehicle was the deadly weapon alleged to be used in connection with this crime. It should be noted while this officer has been charged with some very serious felony offenses, these are only allegations at this point and he is presumed innocent unless and until he pleads guilty or is convicted by a judge or jury following a trial with a verdict of guilt beyond a reasonable doubt. There have also been no formal allegations of civil negligence reported in connection with this serious accident as of the time of this article.
Brain Injuries in Boston Drunk Driving Cases
As our Boston drunk driving accident lawyers can explain, brain injuries can involve substantial medical bills and possibly even more costs in terms of rehabilitation and adaptive services. Many victims of brain injuries must relearn even the most basic skills from speaking properly to eating with a knife and fork, to talking. In some cases, they will never be able to regain the faculties they had before being injured in a serious Boston driving accident. They may also need to relocate to a residence which is better suited to a person living with one or more disabling conditions and they may never be able to return to work or school.
To make matters even more difficult, they may require around the clock care.  This can come from family members or it can come from professional caretakers, or a combination of the two.  In either case, it will cost victims and their families a lot of money.  While the costs of paying professionals to care for a person who suffered a traumatic brain injury (TBI) seem more obvious, it is often necessary for family members to reduce the number of hours they work or quit working entirely if they cannot afford to hire someone else or choose to handle things themselves.
In terms of a Boston drunk driving car accident with traumatic brain injury, it is important to take all these existing and potential costs into consideration before agreeing to any settlement.  This is exactly what defendant's insurance company likely wants you not to do. They want you to settle the claim as quickly as possible and often take advantage of the fact you have concerns about paying costs and bills in the short term and will offer quick money immediately in many cases.
They do this by having a claims adjuster contact victims and their families and offer to pay all current medical bills in exchange for the plaintiff signing a general release of liability and waiver form.  This is something a Boston car accident victim should never do before speaking with an experienced car accident lawyer. The claims adjuster may be acting like they are on your side, but it is important to remember who they work for and what their employer's interests really are.  After all, these are companies that depend on turning huge profits each quarter and have stockholders to answer to if they failed to make enough in revenue. The way they do this is by collecting as much in premiums from insured drivers as they can and by paying out the least amount of money in claims they can get away with.
Head Injury Statistics
To get an idea of just how serious a brain injury can be, we can look at data presented by National Library of Medicine, each year, around 1.4 million Americans will suffer a traumatic brain injury.  At any given time, two percent of our national population will be suffering from the effects of a traumatic brain injury and require assistance from others to perform basic activities required.  This includes various levels of traumatic brain injury such as mild, moderate, or severe, but as we have seen, the mildest case of a traumatic brain injury can have serious consequences for plaintiffs and their families. It should be noted when medical professionals use the term mild brain injury, there is really nothing minor about it from the perspective of a victim who is living with the TBI.
If you or someone you love has been injured a Boston drunk driving accident, call for a free and confidential appointment at (617) 777-7777.
Additional Resources:
Grand Jury Indicts Boston Police Officer on New Charges in Drunk Driving Crash, March 29, 2018, By Kaitlin Flanigan, NECN
More Blog Entries:
Massachusetts Drunk Driving Accident Victims Must Fight Hard for Compensation, Feb. 25, 2018, Boston Drunk Driving Accident Attorney Blog