With Memorial Day upon us it is a good time to talk about the risk of teen drunk driving accidents as we head into the summer months.
Drunk Driving Car Accident Statistics involving Fatalities in Boston
Drunk driving is not only very dangerous to the person behind the wheel, it presents a grave danger to anyone else on the road. The National Highway Traffic Safety Administration (NHTSA) records indicate more than 10,000 people die each year in the U.S. from alcohol-related traffic crashes.  This number means on average, one person will be killed by a drunk driver nearly every 50 minutes of every day.  Not only is this unacceptable in terms of lives lost, it results in cost to society of around $44 billion each year. There are a variety of factors which make up this cost, but the costs to the victims and their families can be astronomical in terms of  money and emotional pain.  We must remember for each Boston drunk driving accident death, there is a family who is left behind to deal with the pain and suffering. Even in cases which do not prove fatal, there can be tremendous pain and suffering and lives may be altered forever.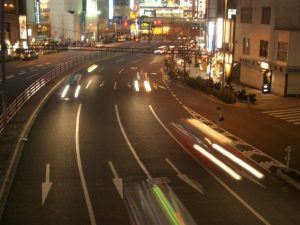 In some cases, it is the passengers in the drunk driver's vehicle and in other cases, it is pedestrians and drivers or passengers in other vehicles. Due to the higher level of recklessness we tend to see in Boston drunk driving accidents, as compared to accidents in which defendant was acting negligent, but still sober, we tend to see much more severe personal injury.  These are all factors which can make a Boston drunk driving crash more complex from a legal perspective. Recent Example of a High Profile Drunk Driving Fatal Crash
In 2013, Ethan Couch made headlines when he attempted to defend his fatal drunk driving accident through his claims that, as an affluent teen, he was not made aware of the consequences of his actions.  His attempt at defending against a drunk driving conviction was based upon a purported medical condition known as "affluenza" and he was forever dubbed the affluenza defendant.  This defense did not necessarily argue he was not guilty of drunk driving, but attempted to mitigate his sentence through the use of a psychological expert who testified this condition of affluenza actually caused him to be mentally incapable from distinguishing between right and wrong actions.
While this was much maligned in the media and by the general public, it did work to an extend as he was largely given probation. Unfortunately for Couch, he violated his probation when he  was allegedly seen on a video engaged in a drinking game while attending a party. He then made matters worse by fleeing to Mexico with his mother.  He was soon apprehended in Mexico and brought back to court, where he was sentenced to time in prison.  He has now been released from prison after a few more years behind bars and finds himself once again on probation.
This time, he must adhere to a curfew each day and wear a GPS ankle bracelet that tracks his current position. He must also wear an alcohol monitor. These alcohol bracelets are sometimes called S.C.R.A.M. bracelets and are designed to test a person's sweat for the presence of alcohol. They are not used too often as they are expensive to maintain and it is up to defendants to foot the bill.  This is why they are mostly used in cases involving celebrities and in this case, the so-called Affluenza Teen.  In his original case, he was deemed responsible for a drunk driving accident in which his actions allegedly led to the death of four people. A spokesperson for Mothers Against Drunk Driving (MADD) told Fox News his release from jail was a grave injustice and said his release from prison would be monitored very carefully.
While this case is not a run of the mill style defense, it does serve as an example of how people will drive drunk when they know it can and does result in serious bodily injury or death. Not only will they do it till they get caught, many will do it again and this is why we have so many cases with repeat offenders.
Liability Car Insurance Explained in Massachusetts
As our Boston drunk driving accident lawyers can explain, when there are multiple injuries as a result of a crash, it may be difficult to obtain compensation from a single source. The law in Massachusetts, like most other states (Florida being one exception) requires everyone who owns a vehicle registered in the state to have liability insurance in the event an accident is caused that is deemed to be your fault. Even in states where liability insurance is not technically required, those vehicle owners must prove they have the financial resources to cover damages in the event of an accident at which they are at-fault. This is still relevant to a Boston drunk driving accident, because the vehicle may be registered in another state, which uses a proof of financial responsibility system.
The law in Massachusetts, as outlined by the Attorney General Maura Healey, requires a minimum of $20,000 per personal injury and $40,000 per accident. This means there will be up to $20,000 for each individual victim of the accident, and a total of twice that amount for all injuries caused by the Boston drunk driving accident. In some cases, where there is only a single victim, but greater injuries, it may still be possible to get $40,000, but one would be hard pressed to go over the total amount for the policy.
Fortunately, many drivers who can afford to will purchase insurance above the state minimum and this is a good idea, especially if you own assets are substantial. This means your Boston drunk driving accident lawyer will likely have to look for other sources of recovery for plaintiffs. In many cases, this means filing a claim against plaintiff's own car insurance company under what is known as an uninsured motorist (UM) policy.  When a car insurance company sells you a policy in Massachusetts, they are required by state law to also sell you UM coverage.
If you or someone you love has been injured in a Boston traffic accident, call for a free and confidential appointment at (617) 777-7777.
Additional Resources:
'Affluenza teen' Ethan Couch released from jail years after drunk driving wreck killed 4, April 2, 2018, By Ryan Gaydos, Fox News
More Blog Entries:
Boston Drunk Driving Accidents involving On-The-Job Injuries, March 21, 2018, Boston Drugged Driving Injury Attorney Blog