Most car accidents involve only two vehicles.  In the case of a serious Boston drunk driving case however, there may be multiple vehicles involved. This can complicate matters as the total loss in terms of both property damage and personal injury can far exceed the policy limits on the alleged drunk driver's auto liability policy.  While insurance companies will make some exceptions, especially when factoring in costs of litigation, they are not likely to pay damages well in excess of the policy limits. In these cases, plaintiff who has been seriously injured will have to explore other avenues of recovery to increase the chances of a full and appropriate financial compensation.
A Recent Drunk Driving Car Crash Involving Multiple Vehicles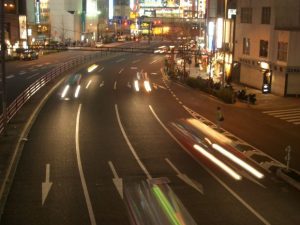 According to a recent news article from CBS Boston Local, a 25-year-old defendant has been alleged to have merged onto the Mass Pike at far too high a rate of speed while his driving his 2008 BMW.  As he attempted to merge onto the interstate, he allegedly crashed into the rear of an older Lexus.  He is then alleged to have kept driving until he crashed into a Toyota Sequoia.  After he allegedly ran into the Toyota, it was pushed into another vehicle. During this crash, a passenger in defendant's car was severely injured.
When first responders arrived on the scene of the multi-vehicle accident, they did what they could to stabilize the seriously injured passenger before rushing him to Boston Medical Center for surgery. They also found a passenger in the Lexus to be injured, but his injuries were not believed to be as serious as the other passenger and he was taken to a different hospital in Lynn, Massachusetts just north of Boston.
At this point, authorities suspected defendant was operating a motor vehicle under the influence of intoxicating liquor and conducted field sobriety tests. Once they had probable cause, he was placed under arrest on charges of OUI involving personal injury, negligent operation or a motor vehicle and he was given a moving violation for speeding. It is important to note that while he has been charged with multiple criminal offenses in connection with this Boston drunk driving accident, he is presumed innocent unless and until he is found guilty in a court of law by a judge or jury beyond a reasonable doubt.
Car Insurance Companies in Boston Drunk Driving Cases
If a driver had a valid insurance policy at the time of an alleged drunk driving crash, there is a good chance his or insurance company will accept liability. This means the insurance company will agree to pay for property damage (vehicles) up to the policy limits and pay some money for pain and suffering and medical bills. This does not mean they will immediately agree to fully compensate the victim for all current and future loss associated with the Boston drunk driving crash.  They will probably try to quickly settle the case before any potential plaintiffs have a chance to speak with an experienced car accident attorney.
The way this work is they will have a claims adjuster, who is an employee of the insurance company, reach out to the victim within 48-hours of the accident. While there is not a set amount of time they have to call, 48-hours is really on the outer limits of the time frame as they will typically call during the time in which plaintiff is still in a hospital.  They will often talk to another family member if plaintiff is unable to speak and offer to pay for the damage to the vehicle and the emergency room bills.  They know plaintiff will be worried about bills especially if he or she will be forced to miss work due to the accident. They want plaintiff to accept this money and sign a general release of liability and waiver of any future claims and take this quick money.  If they take the quick money, it will be the last money any plaintiff sees even though the bills will likely amount to far more than this offer.
What plaintiff should do is decline any settlement until first speaking with an experienced Boston car insurance lawyer.  When plaintiff has a lawyer, he or will fight for that full and appropriate financial compensation, but they must do so as quickly as possible.  This is because of how policy limits work.
Any car insurance policy has a limit for how much they will pay for a single personal injury and how much they will pay for the entire accident. In Massachusetts, if a person has the state minimum, they will have $20,000 per personal injury and $40,000 total per accident.
In cases where a single accident exceeds the policy limits in terms of dollars, plaintiff will have to look elsewhere to recovery. One thing that may be done in accidents with multiple vehicles is to argue that each crash was technically a second argument. In some cases, this will be persuasive and may allow for more coverage from that single car insurance company.
Uninsured Auto Coverage
Uninsured Auto (UA) Coverage, as it is called in Massachusetts, but more commonly known as uninsured motorist (UM) coverage by Boston drunk driving accident lawyers, is a policy on plaintiff's vehicle to compensate plaintiffs when they are injured by a driver who does not have enough insurance to fully compensate plaintiff.
This also works in cases where defendant as uninsured as many unlicensed drunk drivers tend to be, and may be the only compensation available to plaintiff. However, even though this insurance coverage is provided by your own car insurance company pursuant to state law, does not mean it will be easy to get.  Your car insurance company will treat you not as a customer of theirs, but as any other claimant in a Boston drunk driving accident case.  For this reason, the best thing you can do is to speak with an experienced drunk driving crash attorney to see what you can to do increase the chances of a successful outcome.
If you or someone you love has been injured a Boston drunk driving accident, call for a free and confidential appointment at (617) 777-7777.
Additional Resources:
Drunk Driver Causes High-Speed Braintree Crash, Police Say, January 27, 2018, CBS Boston Local
More Blog Entries:
Massachusetts Drugged Driving a Serious Problem, Police Say, March 28, 2017, DUI Injury Lawyer Blog