In many drunk driving car accidents in Boston, a drunk driver will consume too much alcohol to a point where he or she is intoxicated and then crash into another car harming occupants in this vehicle or even hitting a bicyclist or pedestrians.  In these cases, there is generally no relationship between defendant and plaintiffs.  In some cases it is possible at-fault driver knows the victims, especially if it occurs in one of many small towns in the greater Boston area, but even that is generally not the case.  In other words, there is a clear divide between the parties on opposites sides of the "v" as lawyers often say referring to the way a case is captioned with Defendant v. Plaintiff.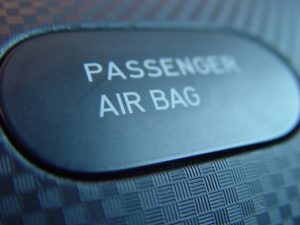 However, this is not the only type of Boston drunk driving lawsuit.  In many cases, a defendant will drive while intoxicated and then get into a car accident in which his or her friends in the car were injured or killed and this can become a much more heart-wrenching matter.  These are the cases where a group of friends went out drinking at a bar or party and get into the car likely knowing driver was too intoxicated to drive.  Boston Drunk Driving Crashes Involving Injuries to Defendant's Passengers
This is an unfortunate event that happens all too often because of how many in society sees getting in trouble for drunk driving.  As we can see from the various anti-drunk driving campaigns warning us of the consequences of driving drunk, people fear getting arrested for drunk driving.  They fear having to pay thousands of dollars to a DUI defense attorney, loss of license, embarrassment, and possibly loss of employment.  Most of these commercials are not talking about the cost of lives and suffering in the event of an accident, because that is not the general fear.  It is for this many people who would never dream of driving drunk themselves, have no issues with sitting in the passenger seat next to a drunk driver.
However, there are also cases in which a parent or childcare provider will transport someone else's children while intoxicated and get into a serious Boston drunk driving car crash as our attorneys have seen. There are even cases where a city bus driver will get involved in a crash after drinking on the job.  This should never happen and according to federal law regulated by the U.S. Federal Motor Carriers Safety Administration (FMCA), there is a legal limit of 0.04 grams of ethanol per hundred milliliters of alcohol, which is half the legal limit for motorists in passenger cars, but it does still happen from time to time.
Recent Alleged Drunk Driving Car Accident Involving Passenger Injuries
To get an idea of just how prevalent the problem of drunk driving accidents involving vehicles with passengers, we only have to look to a recent news article from Fox News.  It should be noted these are only allegations and defendant has not been convicted of any crime as of the time of this article.
Authorities have said a woman has been arrested after an alleged drunk driving crash in which her young children were in the backseat of her SUV.  The specific allegations were defendant was driving south on an undivided highway and crossed over the center lane heading towards oncoming traffic traveling in the opposite direction.  At this point, she allegedly tried to get back on the correct side of the highway, but turned to wheel sharply and her over-correction caused her to lose control entirely and her SUV flipped over violently.
When first responders arrived at the scene of this suspected drunk driving car crash, they found her SUV lying upside-down with its roof caved in.  EMTs and firefighters were able to get every out of the vehicle and they were taken to a local hospital for treatment.  The extent of their injuries have not been reported as of this time, and defendant was arrested and charged with driving while intoxicated with a child among other criminal charges.
In a case of a Boston drunk driving accident involving friends who are injured, these are the cases in which we tend to see parents crying about how their children were killed by the irresponsible actions of a defendant while drunk driving.  This often happens in the criminal case, especially during sentencing, but this can have a major impact on a civil drunk driving lawsuit as well.
In many of these cases, it is very hard for a defendant's car insurance company to deny all liability.  This does not however mean they will not fight on damages, and they may try to place some blame on the victims if they knowingly got into a car with a drunk driver. This is not always something they will do because blaming the victims, especially when they are deceased, is not likely to be seen so favorably with every juror.
There is also a law in Massachusetts which states any negligence on behalf of a plaintiff is not a bar to recovery in a personal injury lawsuit. This is found in Chapter 231, Section 85 of the Massachusetts General Laws (M.G.L.)  This code section establishes our system of mixed comparative negligence, as opposed to pure contributory negligence (where plaintiff's negligence is a complete bar to recovery), and also does away with the defense of assumption of risk.
Assumption of Risk Not a Defense in Boston Drunk Driving Car Crash Cases
This is very important because in an assumption of risk jurisdiction,  a defendant can simply argue plaintiff knew or should have known how dangerous it was to get into a car with a drunk driver so their lawsuits should be dismissed.  This is not to say plaintiff's potential contributory negligence (this term is still used in a comparative negligence jurisdiction as we never say comparatively negligent) will have no effect on the case, because the jury can take it into consideration and has the power to reduce the amount of its verdict by the percentage of negligent conduct attributed to plaintiff.
If you or someone you love has been injured a Boston drunk driving accident, call for a free and confidential appointment at (617) 777-7777.
Additional Resources:
Police said a woman faces charges of driving drunk after she rolled an SUV with her children in the back seat, January 23, 2018, Fox News 29
More Blog Entries:
Massachusetts Drugged Driving a Serious Problem, Police Say , March 28, 2017, DUI Injury Lawyer Blog