Negligent Entrustment in Boston Drunk Driving Cases
In some drunk driving accidents in Boston the defendant is driving a vehicle owned by a parent, friend, or other family member. There is generally nothing wrong with lending someone a car, but as discussed in Picard v. Thomas, a 2004 case from the Supreme Judicial Court (SJC) of Massachusetts, a claim for negligent entrustment of motor vehicle can be made pursuant to the  Massachusetts General Laws (M.G.L.)  and common law if the following elements are met:
Vehicle owner entrusted his or her vehicle to a person who is incompetent or unfit and this incompetence or other unfitness resulted in injuries to plaintiff
 Vehicle owner gave actual permission to the at-fault driver
Vehicle owner had actual knowledge of at-fault driver's unfitness or incompetence with respect to operation of a motor vehicle.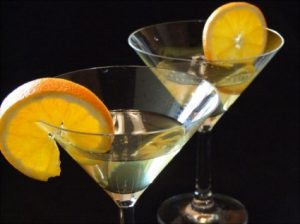 In other words, if a person lets another person use their vehicle despite knowing this person is not able to safely operate a motor vehicle, vehicle owner can also be held liable for any personal injury suffered in connection with a serious or fatal motor vehicle accident in Massachusetts.
Our Boston drunk driving accident lawyers know a lot of people who are involved in car accidents while under the influence of alcohol or drugs have driven while intoxicated on a regular basis.  This means they may not have a drivers' license, car insurance, or own a vehicle. If a vehicle owner lends him or her their vehicle, they may be liable in connection with any resulting damages.
Reasons for Adding Additional Defendants in a Boston Drunk Driving Case
There are a variety of reasons a plaintiff would want to add a vehicle owner or owners as defendants in a Boston drunk driving accident lawsuit.  The main reason is an unlicensed at-fault driver may not have any assets or other means to pay damages to compensate plaintiffs following a serious or fatal drunk driving accident. If the vehicle had insurance, the policy will likely cover the loss, but the insurance company may contend they are not responsible because vehicle owner violated terms of the policy binder by lending their vehicle to an unlicensed driver.
While this could be a major problem, an experienced drunk driving accident attorney in Massachusetts can discuss ways to challenge this during a free initial consultation. There may also be other sources of potential recovery, such as homeowners' insurance plans maintained by the owners of the vehicle.
Uninsured Motorist Coverage in Negligent Entrustment Cases
Even if vehicle owner is added as a defendant along with at-fault driver, there is a possibility there will not be enough insurance to fully compensate plaintiff for all damages resulting from the accident. In these cases, accident victims who own a vehicle or live in a home where someone else has an insured motor vehicle, may be able to file a claim with this car insurance company under their uninsured motorist (UM) policy.  This is insurance required by law to be sold when any car insurance liability policy is underwritten for a vehicle registered in Massachusetts.
Uninsured motorist coverage is designed to kick in when all other sources of recovery, such as defendant's liability coverage, have been exhausted.  One thing to keep in mind is while this is a policy purchased by plaintiffs or someone in their immediate family, the insurance company will still fight to pay as little as possible in many cases because they refer the claim to claims adjusters who handle all other car insurance liability claims brought by adverse parties.
A Recent Example of Drunk Driving Accident Involving a Fatality
According to a recent news article from CBS News, a teenager was just sentenced to six years in prison in connection with a fatal drunk driving accident in which she was alleged to have live-streamed the accident.  Prosecutors have said defendant, who is 19-years-old, was driving with a 14-year-old passenger  who was her sister while broadcasting the incident on social media using her smart phone.
On the video, she is alleged to have been driving while highly intoxicated and and seen taking her hands off the wheel. She then allegedly lost control of her vehicle and over-corrected when trying to regain control.  As she did this, the vehicle swerved onto the shoulder and rolled over.  As her vehicle rolled-over, her sister was ejected from the vehicle and was killed.  She is then allegedly heard using profanity and saying she didn't mean to kill her sister.
In this example, victim who was killed was defendant's sister so it's unlikely anyone would file civil personal injury charges against defendant or her parents who likely owned the vehicle. However, in a case in which decedent or injured plaintiff was a friend and not a family member, there is a much higher chance defendant would also be served with a civil lawsuit in addition to any criminal charges. If the at-fault driver was not driving his or her own vehicle, there is a also a possibility he or she would be able to file a negligent entrutment case against the actual owners of the vehicle. However, as discussed above, it would be necessary to establish vehicle owner had actual knowledge of at-fault driver's unfitness or incompetence and let her drive anyway.
This does not mean plaintiff could not also file a claim under his or her own uninsured motorist policy as these are not mutually exclusive options.  The goal in any case is to fully compensate a plaintiff for all loss suffered in serious or fatal car accident caused by an intoxicated motorist. The best thing a claimant can do is to speak with an experienced car accident lawyer who has handled these issues in the past and will aggressively fight for a full and appropriate financial recovery. This does not mean there will be success in every case, but having this experience will increase the chances to a favorable outcome as allowed under the laws and in accordance with the facts of the case.
If you or someone you love has been injured in a drunk driving accident, call for a free and confidential appointment at (617) 777-7777.
Additional Resources:
More Blog Entries:
Massachusetts Drugged Driving a Serious Problem, Police Say, March 28, 2017, DUI Injury Lawyer Blog