In the criminal justice system, a drunk driver or a drugged driver who causes serious injury as a result of a crash face up to 10 years behind bars, with a minimum mandatory of six months. However, as recently reported by The Patriot Ledger, felony drunk driving defendants on average serve a little over a year in prison. Only 42 percent of defendants in misdemeanor cases serve time in jail, with the average serving about 8 months.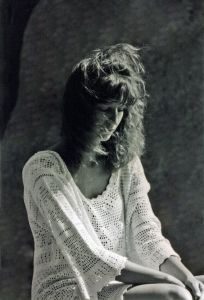 But for those injured in Massachusetts drunk driving crashes, the journey is only just beginning. Anyone injured in a crash caused by another motorist in the Commonwealth must first file a claim with their own health and auto insurance companies (though personal injury protection benefits) before pursuing a claim against the other driver. Problematically, drunken and drugged drivers have disparately few assets and often only the minimum mandatory auto insurance coverage.
For most victims, that means their own insurer will cover the first $2,000 in medical bills, after which time their own medical insurance kicks in (with their auto insurer stepping in to reimburse policyholders for doctor co-pays, deductibles and lost wages) up to $8,000. Those who do suffer severe injuries can file a liability claim against the other motorist for a range of damages, which includes past and future medical expenses, lost wages, lost earning capacity, pain and suffering, loss of life enjoyment and loss of consortium. However, state law mandates drivers only need carry a minimum of $20,000 for every person who is injured in a crash – an amount that has remained stagnant since the 1990s. There is a state bill legislators are currently considering that would raise that to $50,000, but there is no guarantee that will pass. Given the fact that health care, wages and other expenses have risen the last two decades, it makes little sense that the minimum mandatory auto insurance policy would not also rise. 
As our Boston drunk driving injury lawyers can attest, medical costs for these crashes can range anywhere from $3,000 for even minor injuries to a ballpark of $400,000 or more for serious injuries. That does not include the tens of thousands of dollars drunk driving victims lose in lost wages and damage to property, not to mention their physical pain and suffering and the emotional burden of trying to piece one's life back together.
The National Highway Safety Administration reports there are approximately 330,000 people who are seriously injured in the U.S. every year as a result of drunk driving crashes – which is nearly 30 times the number of individuals who die in these collisions. The non-fatal cases tend to get less media coverage, less legislative attention and fewer resources to help them moving forward.
Having an injury attorney who can help you carefully research your legal options to maximize damage recovery is critical. In Massachusetts, you do have a number of potential options.
Uninsured/ Underinsured Motorist Coverage
Minimum auto insurance rates, as noted by the Massachusetts Attorney General, and according to MGL c. 175 section 113L, are as follows:
Bodily injury to others: $20,000 per person; $40,000 per accident
Personal injury protection benefits: $8,000 per accident
Bodily injury caused by uninsured auto: $20,000 per person, $40,000 per accident
Damage to someone else's property: $5,000
As previously noted, these amounts are often grossly insufficient to cover a drunk driving injury victim's losses. This is why we recommend motorists in Massachusetts spend the extra money – if they can at all afford it – to increase their uninsured/ underinsured motorist (UM/UIM) benefits. It's estimated 1 in 8 drivers nationally lacks car insurance. Uninsured motorist benefits will provide extra coverage in the event the at-fault driver is not insured. Underinsured motorist benefits (which are not required, but are highly recommended) will provide additional coverage if the at-fault driver's insurance is inadequate to cover your damages. This is often a life-saver in drunk driving accident cases.
The Drunk Driving Trust Fund
In Massachusetts, the Drunk Driving Trust Fund exists to provide direct assistance to victims, witnesses and family members to aid the needs of those affected by impaired/ OUI drivers. This includes help with advocacy, support and counseling. To be eligible for services under the fund, victims must have been injured in an OUI crash and either a resident of Massachusetts or the drunk driving accident must have occurred in Massachusetts (though a criminal charge is not necessary for one to be eligible for services).
Some of the programs funded with this money include:
Clinical and Support Option, Inc.
LUK Crisis Center, Inc.
Mothers Against Drunk Driving
Southeast Regional Network/ South Shore Women's Resource Center
The Brien Center for Mental Health and Substance Abuse Services
It should be noted that these are primarily crisis support services, and the total amount awarded for Fiscal Year 2017 to 2018 was $738,000. No individual victim can expect significant compensation from this fund.
Massachusetts Dram Shop Law
Unlike many other states, Massachusetts does not have a specific law that allows those injured in drunk driving crashes to pursue civil claims for damages against alcohol vendors. However, MGL c. 138 section 69 does succinctly and expressly prohibit vendors from serving or selling alcohol to an intoxicated person. Massachusetts courts have repeatedly held that those vendors who violate this statute can be held liable in civil litigation for the injuries that result.
As our Boston drunk driving injury attorneys can explain, these cases are not always easy or straightforward. In order to hold an alcohol vendor (considered a third-party) liable, plaintiff/ victim must prove the vendor served or continued to serve alcohol to the driver who caused the injuries – even after that individual became visibly intoxicated. That is sometimes a subjective measure. Having an experienced trial lawyer working for you on this kind of case is essential.
State law imposes criminal penalties for those who allow minors (under the age of 21) to consume alcohol on the host's property. Unfortunately, however, there is no civil remedy for this action. So while the injured person may be able to pursue damages directly against the drunk driver, they won't be able to pursue a liability claim against an unlicensed social host.
Social Security Disability Insurance
Social Security Disability Insurance (or SSDI) is often a last-resort for victims of drunk driving. This is not an easy-fix claim, but it can be a lifeline for those whose injuries have left them unable to work for 12 months or more. SSDI pays only benefits for total disability; there are no benefits for partial disability or short-term disability.
The federal government will consider whether:
You can do the same work you did before;
You cannot adjust to other work because of your medical condition AND;
Your disability has lasted/ is expected to last at least 12 months or result in death.
You also must have worked a sufficient time paying into the program to be eligible. Our attorneys can help you with an SSDI claim in Boston, in addition to your drunk driving tort claims.
We will also explore whether other avenues of compensation may be applicable, such as workers' compensation or vicarious liability claims against the owner of the vehicle that struck you or the employer of the drunk driver. We will always fight for you to receive the maximum compensation you deserve.
If you or someone you love has been injured a Boston drunk driving accident, call for a free and confidential appointment at (617) 777-7777.
Additional Resources:
After drunken, drugged driving crashes, surviving victims face uphill battle, Oct. 9, 2017, By Neal Simpson, The Patriot Ledger
More Blog Entries:
Negligent Entrustment in Boston Drunk Driving Accident Cases, Feb. 14, 2018, Boston Drunk Driving Injury Lawyer Blog