Our drunk driving injury lawyers in Massachusetts are following legal efforts aimed at drunk drivers across New England as the 2019 legislative session begins in earnest.
Massachusetts ranks in the middle of the pack, placing 22nd in a scoring of legal efforts in all 50 states to reduce the risk of drunk driving collisions. And, while the Commonwealth ranked 13th when it comes to criminal penalties for violators, we ranked just 44th in the nation when it comes to prevention efforts, only Iowa, Montana, Idaho, and North and South Dakota Ranked worse. When it comes to criminal penalties, Massachusetts got relatively high marks for felony DUI prosecutions and life-time look-back when it comes to taking into account previous drunk driving convictions. However, no mandatory minimum sentences for first time offenses and a relatively short 90-day administrative license suspension reduced our score.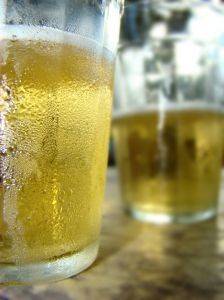 Washington D.C. tied for dead last when it comes to prevention efforts, the consequences of which are becoming apparent. WJLA News in Washington, D.C., reports the number of drunk-driving deaths is on the rise in the nation's capital, despite fewer drunk-driving crashes being reported to police. Despite fewer crashes, the number of deaths increased dramatically, from 59 in 2016 to 86 in 2017. In many cases, enforcement statistics are a measure of enforcement efforts.
Impaired Driving in Massachusetts a Growing Concern
The opioid crisis and increasingly permissive marijuana laws are also having an impact. The Boston Globe reported last week that Gov. Charlie Baker introduced a bill that would revoke a driver's license in cases where drivers refuse to be tested for marijuana. The measure is being opposed by civil liberties advocates. The bill also calls for increasing police training to recognize drug impairment and easing the process for state troopers to cite drivers for open containers of marijuana.
WJLA News in Washington, D.C., reports the number of drunk-driving deaths is on the rise in the nation's capital, despite fewer drunk-driving crashes being reported to police. Despite fewer crashes, the number of deaths increased dramatically, from 59 in 2016 to 86 in 2017.
Complicating criminal prosecution is a recent court ruling that temporarily makes breathalyzer results inadmissible. The Boston Herald reports, the state's Office of Alcohol Testing is accused of hiding the results of 400 flawed breathalyzer tests from lawyers representing drunk-driving defendants. Exceptions were made for DUI cases involving death or serious injury, or in drunk-driving cases where a defendant faces a fifth or subsequent DUI offense.
Civil Liability in Massachusetts Drunk Driving Collisions
Our Boston drunk driving injury attorneys carefully review these cases to determine full extent of damages and to identify all liable parties. Under M.G.L. Ch. 23 Sec. 85, Massachusetts laws of contributory negligence, even those found partly at fault may still be able to collect damages, although any award would be proportionately reduced by percentage of fault. This means passengers in a drunk-driver's vehicle or other at-fault motorists may still be able to make a claim under Massachusetts civil laws.
While a drunk-driving conviction can be evidence of wrongdoing in a civil trial, a conviction is not necessary to pursue damages from an at-fault party. It is enough to show a motorist owed plaintiff (victim) a duty of care, and that breach of that duty resulted in compensable economic or non-economic damage to plaintiff. Economic damages include things like lost wages and medical bills. While non-economic damages for things like pain and suffering are meant to fully compensate victims. The standard in civil litigation is "preponderance of the evidence" (means more likely than not), which is also a lower standard than the "proof beyond a reasonable doubt" used in criminal cases.
However, in many of these cases the biggest challenge is identifying defendants and insurance companies with both the means and obligation to cover the full extent of a victim's losses. Massachusetts minimum auto insurance law requires coverage of just $20,000 per person/$40,000 per incident bodily injury coverage, as well as Personal Injury Protection of just $8,000 per person. Fortunately, Massachusetts is among the states that require all motorist to carry uninsured/underinsured motorist coverage, under M.G.L. Ch. 175, Section 113L.
Uninsured motorist (UM)/underinsured motorist (UIM) claims proceed against your own insurance company in cases where an at-fault driver lacked insurance, lacked adequate insurance, or is not identified or located. Though it is a claim against your own insurance company, you should not expect to be treated as a customer but rather as any other claimant. As such, these claims are often best handled by an experienced car accident lawyer in Boston.
Your Massachusetts injury law firm must also carefully review your case for third-party liability. This may include employers in cases where an at-fault employee is driving a company vehicle, as well as parents of intoxicated children, or even a vehicle's owner in cases where a motor-vehicle is lent to an intoxicated motorist. Under MASS. GEN. LAWS Ch. 231 § 85A (1959), evidence of vehicle registration or ownership of a vehicle is proof of prima facie evidence it was operated or under control of a person for whose conduct a defendant was legally responsible. In other words, the law makes a vehicle owner's responsibility for safe operation a matter of law, and arguments to the contrary must be brought as an affirmative defense (meaning a defendant bears the burden of proof, rather than the plaintiff).
Finally, Massachusetts dram shop laws under Massachusetts General Laws Chapter 138, Section 69 prohibit businesses from selling alcohol to intoxicated persons. In some cases, particularly when underage drinking is involved, this legal obligation may also be extended to social hosts of private parties. Determining liability of a business or other third party who serves alcohol to someone who later causes a serious or fatal motor-vehicle collision is always best done by an experienced law firm as these are very complex cases.
If you or someone you love has been injured a Boston drunk driving accident, call for a free and confidential appointment at (617) 777-7777.
Additional Resources
Baker files bill aimed at helping police fight impaired driving, Jan. 23, 2019, Boston Globe.
More blog Entries
Education and Enforcement Keys to Reducing Drunk-Driving Injury Risks in 2019, Dec. 30, 2018, Jeffrey Glassman Injury Lawyers.