The head of the Massachusetts Registry of Motor Vehicles resigned this week after revelations that the department should have already suspended the commercial driver's license of the man responsible for killing seven motorcycle riders in a horrific crash last weekend.
The car hauler he was driving collided with a group of motorcycle riders who were veterans and members of the Marine Jarheads motorcycle club enroute with their spouses to a nearby fundraiser. The defendant, a 23-year-old Springfield truck driver, has pleaded not guilty to seven counts of vehicular homicide.
Massachusetts Transportation Secretary Stephanie Pollack announced the resignation of Erin Deveney, registrar of the Massachusetts RMV, effective immediately after revelations the trucker was able to keep his Massachusetts commercial operator's license, despite a history of serious traffic infractions, including a drunk driving arrest last month in Connecticut. Even more recently,  WCVB-TV reported Tuesday, he was involved in a June 3 rollover crash on an interstate in Texas. He also was arrested for drunk driving in 2013, and had his license suspended.
MassDOT acknowledged last month's DUI arrest should have triggered an automatic suspension of his commercial driver's license and a 7-day notice of suspension of his personal driver's license. The agency said his commercial license had not been suspended because the case was still awaiting departmental review when the defendant plowed into the group of veteran riders on a rural New Hampshire interstate.
His pickup truck, towing a flatbed trailer, collided with a group of 10 motorcycles Friday on a two-lane highway in the northern New Hampshire community of Randolph, investigators said. The defendant was working for a transport company and had a valid Massachusetts commercial license at the time. The truck was traveling west when it struck the eastbound group of motorcycles, Channel 7 News reported. 
Liability for Commercial Driving Accidents
Our Boston injury lawyers know many are questioning whether the Massachusetts Department of Transportation can be held liable in this instance. As we reported recently, Massachusetts Property Injuries: Premises Liability and Sovereign Immunity, the government enjoys added protections when it comes to immunity from liability associated with tort claims, including personal injury and wrongful death actions. This is particularly true in cases where a government agency is carrying out the official business with which it is tasked (reviewing commercial vehicle drivers, for example, as opposed to operating a recreation center). However, gross negligence or other forms of obvious incompetence can be the determining factor in whether a claim can survive assertions of governmental immunity. In this case, both plaintiff and defense attorneys will likely focus on the length of time that passed between Friday's tragedy and the defendant's most recent driving infractions, including the May arrest for drunk driving in Connecticut and the incident earlier this month in Texas.
More direct liability in this case may be established by pursuing a claim against the transportation company the defendant was working for at the time of the collision. Employers have an obligation to protect the public from undue risk of harm and it will likely be argued in this case that the driver's poor driving record should have been sufficient cause for termination.
Massachusetts law on vicarious liability allows an employer to be held responsible for acts an employee committed "within the course and scope of employment." The doctrine of vicarious liability, or respondeat superior, seeks to hold employers accountable for proper hiring and supervision of employees, and thus holds them accountable for damages in many instances where an employee causes harm while on the job.
Employers typically carry significantly more liability insurance. In fact, the Federal Motor Carrier Safety Administration requires commercial carrier liability insurance of at least $750,000 for freight haulers and $5 million for many passenger carriers. However, too often smaller companies are not operating with the required insurance and are using drivers working as independent contractors in an attempt to shield the company from lability.
These are complex cases and determining all available sources of recovery is often the most critical factor in obtaining just compensation for victims. This is particularly true in cases where numerous victims with serious or fatal injuries stand to make a legitimate personal injury or wrongful death claim. We recently wrote about the critical issue of identifying all liable defendants: Identifying Fault and Liability after Massachusetts Traffic Accidents.
Drunk Driving Increases Risk Through Massachusetts Travel Season
Last weekend's tragedy was a sobering reminder that we have reached the height of the 100 deadliest travel days of the year in New England. The period between Memorial Day and Labor Day brings the height of summer and the height of New England's travel season.
Far too many of these crashes involve young drivers with little experience and poor driving records (the defendant in this case is just 23 and MassDOT says his previous drunk driving arrest would not have counted against him because it occurred when he was a minor). And, as we reported recently, there are a record number of convicted drunk drivers on Boston roads.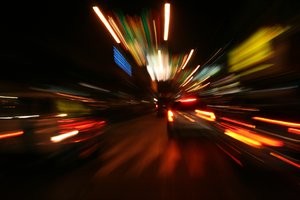 AAA reports at least 10 people a day will die in traffic collisions with young drivers through the labor day weekend.
Speed and driving at night are other primary factors in summer road accidents. ABC 5 News reports traffic and construction delays are already frustrating summer travelers and Allstate's annual report on worst drivers and highways in America awards the top four spots to the Northeast (Baltimore, Washington D.C., Boston and Worcester. Springfield ranked 7th followed by Providence at 8th.
Last weekend's tragedy is also a reminder of the large number of motorcycles, bicyclists and pedestrians we can expect to see along the roads and in our neighborhoods through the remainder of summer. If you enjoy these pastimes, or other summer activities like boating or swimming, please make safety precautions a priority and take the appropriate safety training seriously.
If you or someone you love has been injured a Boston drunk driving accident, call for a free and confidential appointment at (617) 777-7777.