Boston is among the cities with the highest number of convicted drunk drivers on the roads, according to a new study by the insurance industry.
The report by QuoteWizard found Boston has the second highest number of drivers with drunk driving convictions of any city in the United States.
While it might sound like good news, and evidence of tough enforcement, our drunk driving injury attorneys in Boston know the number of drunk driving arrests only serves to illustrate the true extent of the problem. Most people convicted of drunk driving have previously driven drunk at least 80 times.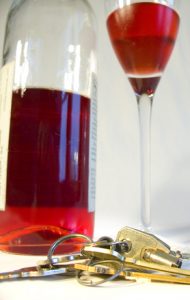 Drunk Driving Prevention in Boston
"Drunk driving remains a major killer on our roadways," AAA spokeswoman Mary Maguire told the Boston Herald. "Roughly one-third of all of those who die in crashes on our roadways across the country every year die as a result of drunk driving."
Many road-safety advocates are pushing to make ignition interlock devices mandatory for all drivers convicted of driving under the influence. In 2005, Melanie's Law began requiring ignition interlock devices for multiple-OUI offenders in Massachusetts. A bill currently being considered by the Massachusetts legislature would require ignition-interlock devices for the first six months if a convicted driver applies for a hardship license (driving privileges for work, etc.).
Mothers Against Drunk Driving reports 30 states and Washington, D.C. now require ignition interlock devices be used by all convicted offenders. The devices require a driver to blow into a breathalyzer installed in the vehicle before the vehicle will start or continue to operate. Overall, MADD ranks Massachusetts 36th in the nation when it comes to measures to reduce the threat posed by drunk drivers, which is particularly concerning when you consider Boston's high conviction rate.
MADD reports 119 motorists a year die in drunk driving collisions on Massachusetts roads. In addition to mandatory ignition interlock devices for all offenders, the organization wants Massachusetts lawmakers to make child endangerment by drunk drivers a felony, as well as passing an expedited process for seeking a warrant for those drivers who refuse an alcohol test.
Greensboro, South Carolina, had the highest rate of convicted drunk drivers on the road. After Boston, Columbus, Ohio; Columbia, South Carolina; and Boise, Idaho rounded out the top five.
Drunk Driving Injury Help in Massachusetts
An experienced drunk driving injury lawyer in Massachusetts is your best resource for holding these careless and irresponsible drivers responsible for injuries and damages.
Many motorists injured by drunk drivers believe there claim will be straightforward since liability is clearly established. However, that is often not the case. Even in cases where a driver's fault is clearly established, victims must prove the full extent of current and future damages and identify all available insurance coverage or other means of pursuing a collectable damage award.
Massachusetts auto insurance law requires drivers carry a minimum of just $20,000 bodily injury coverage per person/$40,000 per accident. Such limits are often totally inadequate, particularly in cases of serious or fatal injury or when multiple victims make a claim. While Massachusetts is among the states that require all motorists carry uninsured motorist coverage, which may help in the event of a crash with an at-fault uninsured driver or a driver who flees the scene and is not identified, underinsured motorist coverage remains optional. This vital coverage will protect you in the event of a collision with a motorist who lacks enough insurance to adequately compensate you for damages and should always be carried as part of a comprehensive auto insurance policy.
Damages may include medical bills, lost wages, cost of rehabilitation, pain and suffering and compensation for disability, lost earning capacity or future medical complications.  Whether your claim is pursued against an at-fault driver's insurance company, or a claim is made against your own insurance policy, consulting experienced legal help is vital to forming a comprehensive demand for damages.
While proving liability is often a straight-forward matter when an at-fault motorist is convicted of driving under the influence of alcohol or drugs, plaintiff still must prove the elements of civil negligence under Massachusetts law: That the at-fault party violated a duty of care owed to the victim and that the victim suffered compensable damages as a result.
In some cases, these accidents involve multiple victims who were close friends or family members. In such cases, passengers in an at-fault drivers' vehicle may still pursue a claim. This is true even in cases where a victim may be partially at fault for his or her own injures. Under Massachusetts' laws on comparative fault, M.G.L. Ch. 231 Sec. 85 abolishes the defense of assumption of risk and permits those found partially at fault to collect from an at-fault party, although damages may be reduced by proportion of blame. The statute reads in part:
"(V)iolation of a criminal statute, ordinance or regulation by a plaintiff which contributed to said injury, death or damage, shall be considered as evidence of negligence of that plaintiff, but the violation of said statute, ordinance or regulation shall not as a matter of law and for that reason alone, serve to bar a plaintiff from recovery."
Burden of proving contributory negligence rests with defense. Absent sufficient evidence to the contrary, a plaintiff will be presumed to have been exercising due care. As we've reported recently, late spring and early summer are the most dangerous times of the year for drunk driving accidents involving teenagers. Massachusetts law also holds parents and vehicle owners legally liable for collisions caused by underage drunk drivers in most circumstances.
These are senseless tragedies caused by careless, negligent and irresponsible motorists. We are committed to pursuing a cases for maximum damages under the law, both to compensate victims and to help prevent future tragedies. Committing to never driving impaired can help ensure you are not responsible for causing a tragedy and that you are not found legally liable for compensating victims for damages.
If you or someone you love has been injured a Boston drunk driving accident, call for a free and confidential appointment at (617) 777-7777.
Additional Resources
Boston drivers among nation's worst for drunken driving conviction rates, April 7, 2019, Boston Herald