The Commonwealth of Massachusetts is now the only state in the U.S. where individuals convicted of a first-time offense of operating under the influence of alcohol cannot be subjected to interlock ignition devices before their car keys are returned. Boston drunk driving accident attorneys understand a number of traffic safety activists are trying to change this.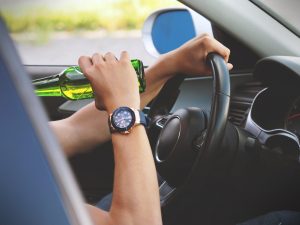 Among those involved are AAA Northeast and Mothers Against Drunk Driving (MADD), who have for years been pushing lawmakers to expand ignition interlock device usage. These machines, required of repeat OUI offender in Massachusetts since the 2005 passage of Melanie's Law, which enhanced numerous penalties for drunk driving.
Per MGL 90, § 24, and MGL 90 § 24 ½, ignition interlock devices are to be installed – and paid for – by individuals convicted twice or more of operating under the influence, either when they are eligible for license restatement following their revocation/suspension OR during their revocation/suspension if they qualify for a condition hardship driver's license. The latter is only good for 12 hours daily throughout that time.
The devices require the driver to provide an alcohol-free breath sample before the vehicle will start. If the individual tests positive for alcohol over a certain point, the ignition "locks" and the vehicle won't start. The device also records the number of failed breath tests, which can be submitted to a judge and used as evidence against the driver if a condition of probation or parole is that the individual not consume alcohol.  Continue reading