It is the most dangerous time of the year on the roads for young drivers, and alcohol is a factor in a significant number of these crashes.
From spring break until the end of graduation season, teenagers and young adults will be celebrating newfound freedoms, hitting the road with friends, and attending parties and family gatherings. Our drunk driving injury lawyers urge parents and friends to reduce the risk of tragedy by talking openly to young people about the dangers of driving intoxicated, and by being a proper role model.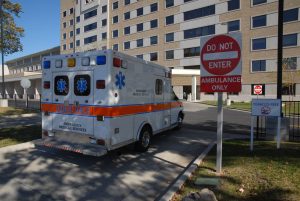 And it's not just alcohol that is cause for concern. As we've reported, the opioid crisis and increasingly permissive marijuana laws continue to increase the risk of a collision with a drugged driver. The Spring Break season began with an editorial in the Boston Herald that suggests drugged driving is now as serious a problem as drunk driving.
Massachusetts Drunk Driving Injury Liability and Compensation
A study published last year in the Journal of Studies on Alcohol and Drugs revealed 1 in 3 recent high school graduates have ridden with an impaired driver in the last year, and they were more likely to be a passenger of a marijuana-impaired driver than one who is alcohol-impaired.
The spring break and graduation season is also a time when teens spend much time driving and traveling together, which also among the most common risk factors in serious and fatal traffic collisions involving young people. These cases are always legally complex, and should be carefully reviewed by an experienced Massachusetts drunk driving injury attorney. Causation is just one factor. Identifying all responsible parties may be even more critical to pursuing a viable claim. Insuring a teen driver can be prohibitively expensive, leaving many on the road with minimum auto insurance coverage under Massachusetts law, which is just $20,000 per person/$40,000 per occurrence. Such coverage will be nowhere near enough to provide for multiple victims.
Other responsible parties may include a teen driver's parent, or the owner of an involved vehicle. From a liability standpoint, both should have sufficient motivation to reduce the risks for everyone on the road.
In our blog about Who Pays for Massachusetts Drunk Driving Crashes, we discuss collecting damages against an at-fault driver (even if you were a passenger in the driver's vehicle), as well as uninsured/underinsured motorist claims through your own auto insurance policy. However, bars, restaurants and other businesses can be held responsible in some circumstances, as can parents and social hosts.
The common law theory of social host liability was first recognized by Massachusetts courts in McGuiggan v. New England Tel. & Tel. Co., 398 Mass. 152 (1986).
Under Picard v. Thomas, a 2004 case from the Supreme Judicial Court (SJC) of Massachusetts, a claim for negligent entrustment of a motor vehicle can be brought if a vehicle is entrusted to a person who is incompetent or unfit and injuries result. Claimant needs to prove vehicle owner gave permission for the vehicle's use and that vehicle owner had actual knowledge of driver's unfitness or incompetence.
Parents or social hosts who serve alcohol to guests under the age of 21 may face up to one year in prison and a $2,000 fine under M.G.L. c. 138, s. 34. Parents and social hosts may also be held civility liable if a child or underage guest injuries another person after consuming alcohol.
For businesses,  MGL ch. 138 section 69 prohibits the sale or delivery of alcohol to an intoxicated person on any licensed premises. Massachusetts lawsuits for the negligent service of alcohol were first recognized by the Massachusetts Supreme Judicial Court in the 1968 case of Adamian v. Three Sons, Inc.
Reduce Teen Driver Accident Risks
While intoxicated driving is not the only risk young motorists face on the roads.
The Massachusetts Department of Transportation reports speeding and failure to wear a seat belt are among the most common causes of teen fatalities. Massachusetts Junior Operator License Law passed in 2007. The law prevents junior operators with less than six months' experience from carry passengers younger than 18 (except siblings). Night restrictions prevent junior operators from driving from 12:30 a.m. to 5 a.m. unless accompanied by a legal guardian.
Distracted driving is another common cause and the Massachusetts Safe Driving Law prohibits cell phone use by drivers under the age of 18.
The Junior Operator Restrictions are in place for a reason and should be adhered to by young drivers, parents and guardians. Each of these dangerous driving behaviors exponentially increases the risk of a motor-vehicle collision. Taken together, they are a recipe for disaster, which is why it's no surprise that young motorists traveling in groups pose such a risk on the roads each spring.
Choosing auto insurance for your teenager is also an important consideration.
The American Automobile Association reports choosing your teen's vehicle is an important factor in keeping young drivers safer and affording an adequate insurance policy. Parents would do well to shop for auto insurance early as the cost of insuring a young driver will illustrate the risks. Some vehicles may be prohibitively expensive to insure and parents really should be purchasing more than the state's mandatory minimum coverage if they want adequate liability protection.
AAA also offers a Parent-Teen Driving Agreement. 
Timely consolation with a Massachusetts law firm with extensive experience in drunk-driving litigation can be a key factor in protecting your rights in the immediate aftermath of a collision.
If you or someone you love has been injured a Boston drunk driving accident, call for a free and confidential appointment at (617) 777-7777.