We are entering the most dangerous time of the year for drunk driving crashes.
Drivers will face increased risks of motor-vehicle collisions involving impaired drivers, from the return of kids to class and the start of the fall football season, through the year-end holidays, the return of winter weather and the start of the new year.  Massachusetts has seen a nearly 10 percent increase in alcohol impaired driving fatalities in recent years, as well as an increase in drugged-driving collisions, with marijuana being the most commonly associated drug found on people killed in crashes. More than 80 percent of impaired drivers in fatal crashes were men, and nearly half were between the ages of 21 and 34.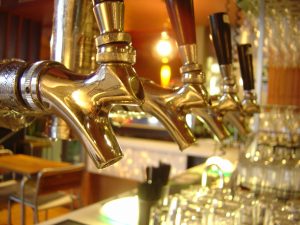 Chelsea Police are using a state grant to increased impaired driving patrols as we enter autumn. Chelsea Record reports police will join law enforcement across the state, including Massachusetts State Police, in participating in the Drive Sober or Get Pulled Over enforcement campaign.
And Mothers Against Drunk Driving and the U.S. Department of Transportation are already readying holiday awareness campaigns.