Riding a motorcycle in the Greater Boston area, especially on the shore area south of the city, can be a lot of fun.  Many people enjoy being out on the road and experiencing the thrill and excitement of riding a motorcycle with the wind in their face and being exposed to the elements as this can convey a real sense of freedom.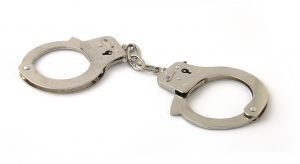 However, this exposure also means exposure to a much higher degree of danger of personal injury or even death due to less protection for motorcycle riders as opposed to passengers in cars with crumple zones and numerous airbags in the passenger compartment of a traditional vehicle. However, if a negligent driver, or even a driver who is drunk or on drugs causes a serious or fatal crash involving a motorcycle, it is not the fault of the motorcycle rider just because he chooses to use a comparatively more dangerous means of transportation. 
According to a recent news article from the Boston Herald, a motorcycle rider was killed in a crash involving an alleged drugged driver. Authorities have said this was a head-on collision between aToyota sedan and a motorcycle. The allegations are that the driver of the Toyota was attempting to pass a vehicle in front of him and illegally crossed over the double yellow lines dividing the opposing lanes of traffic.  When he crossed over to the other side of the road in an attempt to pass the vehicle in front of him, the victim who was driving his motorcycle in the opposite direction of the Toyota, was struck at high speed.
When responding officers first arrived on the scene, they immediately noticed something did not seem right with the driver, aside from the fact he had just been in what would turn out to be a fatal Boston drugged driving crash. After conducting an initial investigation, they determined there was probable cause to place the driver under arreste for operating a motor vehicle under the influence of alcohol or drugs (OUI Drugs).  Due to the fact he had sustained serious injuries in the crash he was alleged to have caused, he was treated on the scene by paramedics and then transported to a local Boston area trauma center.
In cases where a suspect is injured and in need of medical services, he or she will be transported to the hospital while in the custody of the arresting law enforcement agency.  Once at the hospital, the defendant will be treated just as any other Boston car crash victim would be, but he will be under guard by the police.  In many cases, this will involve a suspect being secured to the hospital bed using handcuffs or other types of restraining devices such as wrist straps and this is where he will remain until he is arraigned on criminal charges.
In our area, it is actually a common practice to have a judge come to the hospital room so a defendant can be formally charged with a crime even though he is not able to make it court. At this point, he will be transferred to the custody of the county sheriff if he is not released on personal recognizance or a cash or surety bond.   It should be noted this defendant is presumed innocent unless and until he is found guilty in a court of law by a judge or jury beyond a reasonable doubt as that is the presumption of innocence afforded by the U.S. Constitution.
With respect to the motorcycle rider, there was nothing first responders could do as he had been too badly injured in the alleged drugged driving crash and he was soon pronounced dead at the scene. In this case, the driver was formally charged with multiple counts, including operating a motorcycle under the influence of drugs, endangering a child with operating a motor vehicle under the influence of drugs, and motor vehicle homicide. He was also cited for the marked lanes violation when he crossed the double yellow line in a attempt to the pass the car in front of him.
One thing to keep in mind is that while we normally speak of drunk driving accidents, it is also illegal to operate a motor vehicle under the influence of drugs. The technical name for the charged is operating a motor vehicle under the influence of intoxicating liquor or drugs.  It is also worth noting that it does not matter whether a person was under the influence of illicit drugs purchased or the streets, or on prescription painkillers purchased at the local pharmacy. Even with prescription a painkiller like Vicodin, there is a warning on the bottle and drug monograph, which tell any patients not to drive a motor vehicle or operate heavy machinery while under the influence of the drugs.
In some cases, a defendant will try to excuse his or her negligent conduct by making a claim that they should not be charged criminally or sued civilly as they were not taking illegal drugs like heroin.  This is not a correct argument as the legality of the intoxicating drug is not at issue in these cases. If they had been taking an illicit street drug, or taking a prescription drug that was not prescribed to them, they could also be charged with possession of a controlled substance as well as the operating under the influence charges.
This makes sense since alcohol is legal for anyone over the age of 21 to possess and to drink, but it is still illegal and negligence in the civil lawsuit context to drive a vehicle after consuming alcohol to the point of intoxication. This is negligence in the traditional sense in that the alleged drunk driver failed to act as a reasonable and prudent person so as to avoid a foreseeable injury to foreseeable persons and property, as well as negligence for violating a statute enacted to  prevent the type of harm, which occurred in this case.
If you or someone you love has been injured in a Boston traffic accident, call for a free and confidential appointment at (617) 777-7777.
Additional Resources:
More Blog Entries:
Boston Drunk Driving Accidents involving On-The-Job Injuries, March 21, 2018, Boston Drugged Driving Injury Attorney Blog