According to recent news article from CNN, Katie Arrington was involved in a fatal drunk driving collision as she was on the campaign trail to be a South Carolina representative in the U.S. House. In this accident, the alleged drunk driver hit her head-on and died as a result of the accident.  Arrington was left with serious personal injuries and spent time in the hospital.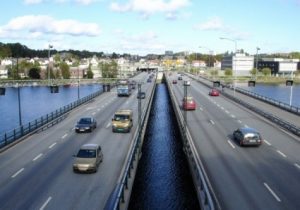 Authorities have alleged the 69-year-old female driver was operating her motor vehicle with a blood alcohol content (BAC) of .153 grams of ethanol per hundred milliliters of blood. This is nearly two times the legal limit of 0.08.  The legal limit is 0.08 not only in the jurisdiction in which this alleged fatal drunk driving accident occurred, but also across the nation, including Boston.
Arrington was seated in the passenger seat and her friend was driving the vehicle.  The other vehicle was traveling in the wrong direction on Highway 17 in Charleston and hit the vehicle in which Arrington was riding.  When first responders arrived on the scene, they found the alleged drunk driver's injuries to be too severe and there was nothing that could be done for her.  She was soon pronounced dead and her alleged BAC of .153 was revealed in a subsequent autopsy with blood toxicology results.
Arrington suffered substantial personal injuries as are result of the drunk driving accident.  She was treated at the scene and then rushed to a local level one trauma center. She was diagnosed with broken ribs, injuries to her abdomen and spinal fracture (broken back).  She was rushed into surgery and would undergo several additional surgical procedures during her initial recovery.  While she is far from fully recovered, she is expected to be able to return to the campaign trail, which she has said in her interview is of utmost importance.
Arrington's friend who was driving the car in which Arrington was traveling, suffered severe injuries and was in critical condition following the accident. There has not been any update as to her condition, but she is expected to survive. The sole fatality in this drunk driving accident is the driver of the other vehicle who was suspected of being under the influence of alcohol.
Our Boston drunk driving accident attorneys know it is not uncommon for the alleged drunk driver to be killed in the crash.  When someone chooses to drive drunk in Boston or elsewhere, they are not only putting themselves at risk, but many others on the roads, streets, and sidewalks in the Commonwealth, so there may be potential plaintiffs who survive the accident. It is also somewhat common for the at-fault drunk driver and one or more plaintiffs to be killed in the crash.  We should note that while people often use the term drunk driving accident, we do not prefer the term because these are not the type of accident where nobody is at fault.  When someone chooses to get behind the wheel of a car that weighs thousands of pounds and travels at a high rate of speed, they are acting negligently at least – and acting negligent is never an accident.
Another issue that arises is some people think they are not responsible if they were intoxicated.  Voluntary intoxication is never a defense to negligence because the person acted carelessly when they became intoxicated. So anything that results from this carelessness can still be attributed to the tortfeasor.  Tortfeasor is the term used for anyone who commits a tort, which his defined as civil wrong for which the law provides a remedy.  It is possible voluntary intoxication could be a defense to a specific intent crime or tort, but that is not at discussion here.
When a tortfeasor chooses to engage in negligent conduct, they are responsible for any foreseeable consequences of those negligent acts.  This deals with the concept of superseding and intervening acts.  For example, if a person is negligent and drinks before driving, they are responsible for damage caused in a Boston drunk driving accident.  To take things further, if a drunk driving accident victim is in an ambulance on the way to a hospital and is involved in another traffic accident while in transit, the drunk driver might be liable for any injuries caused in the second accident. It should be noted that if another driver was at-fault in the second accident, including the ambulance driver, the second at-fault driver would still be liable for damages caused. But the first drunk driver would have to contribute to any damages caused in the second accident in many cases.
If the second accident was not a foreseeable consequence of the first, this could be an example of an intervening cause and this might excuse the first tortfeasor from liability of the second accident. However, a second traffic accident on the way to the hospital is often a foreseeable secondary cause. This is rather complicated and the facts of any two cases are never the same so the best thing to do is to speak with an experience Boston drunk driving accident lawyer about the facts of your particular situation.  One of the reasons why it would be important to attribute fault from the first driver to the second accident is because the insurance policy of the second driver may not have the same limits as the first driver's policy, so you would need to find all available sources for potential recovery. Again, these are things about which you can discuss with your attorney during consultation.
If you or someone you love has been injured in a Boston traffic accident, call for a free and confidential appointment at (617) 777-7777.
Additional Resources:
Driver who collided with SC candidate Katie Arrington was drunk driving, July 15, 2018, By Veronica Stracqualursi, CNN
More Blog Entries:
Boston Drunk Driving Accidents involving On-The-Job Injuries, March 21, 2018, Boston Drugged Driving Injury Attorney Blog