According to a recent news report from the Boston Globe, a total of six people were injured in what is alleged to be a drunk driving crash that occurred in Bourne, Massachusetts. Authorities believe that there were several factors that led to five of the six victims being severely injured, including alcohol, speeding, and inclement weather. Police also alleged the 18-year-old at-fault driver was under the influence of alcohol at the time of what they are classifying as a mass casualty accident.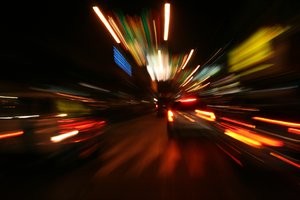 Witnesses say a Toyota Camry containing five, underage male occupants from the town of Sandwich, Massachusetts was traveling at a speed that was not safe for the snowy weather.  As they were driving down Route 6, police believe the driver of the Camry lost control of his vehicle while trying to navigate a sharp turn.  At this point, he crossed over into the lane of oncoming traffic and crashed into a Toyota Corolla.   
Authorities have said the 34-year-old driver was the only person in the Corolla.  He was said to have suffered serious injuries in the crash but is expected to survive.  Everyone in the Camry were injured, with four sustaining what are being described as severe injuries in the alleged Massachusetts drunk driving crash.
Police and other first responders, including EMTs, were immediately called to the scene, but when they arrived, one of the occupants of the Toyota Camry had allegedly fled the scene on foot despite being injured in the crash.  However, police say they were able to find the suspect in a housing complex that was near the scene of the accident.  He was apparently injured in the crash, and police had him transported to a local hospital before being placed under arrest.
The police charged everyone in the Camry with possession of alcohol by a person under the age of 21, possession of an open container of alcohol in a vehicle, and the alleged drunk driver is being charged with operating a motor vehicle under the influence of intoxicating liquor (OUI), as well as being cited for several moving violations.  The moving violations, such as failure to stay within a marked lane, is considered a civil infraction as opposed to a criminal charge like drunk driving involving a car crash.  It should be noted that suspects have not been convicted of any crime in connection with this drunk driving accident as of this time and are all presumed innocent unless and until they are proven guilty beyond a reasonable double in a court of law by a judge or jury.
In the case of a drunk driving accident involving a car crash, there is typically an arrest made.  This means that the alleged drunk driver has several constitutional rights, including the right to remain silent and the privilege against self incrimination (PASI).  This means that it is not generally possible to get the defendant to respond to written or oral questions, such as those asked during a deposition, until the criminal case is complete.  However, if the defendant pleads guilty or otherwise accepts fault, this can be a major help to your civil drunk driving accident lawsuit.
If you have been injured in a Boston drunk driving accident, call for a free and confidential appointment at (617) 777-7777.

Additional Resources:
Six injured in alleged underage drunken driving crash in Bourne, March 5, 2016, Boston Globe, By Reenat Sinay
More Blog Entries:
Alleged Drunk Driver Crashes into Saugus, Massachusetts Home, Aug. 21, 2014, Boston Drunk Driving Accident Lawyer Blog