When we put our kids on the school bus each morning and wait for them to arrive home on the bus each afternoon, we generally do not give much thought to whether or not the bus driver will be sober while driving his or her route.  The reason for this is that we assume the school board or contracted bus company will its do its job and make sure to hire well-trained competent drivers, and we assume the drivers will not put the lives of dozens of children at risk by drinking and driving a school bus.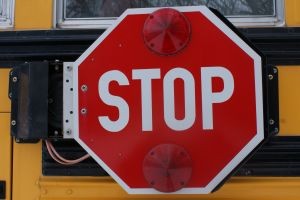 Unfortunately, according to the allegations in a recent news feature from CBS Boston, this is not an assumption we can always make.  Authorities report they were called to Tantasqua Junior High School around two in the afternoon this past week.  They were first told it was a medical emergency, and they dispatched paramedics to the school.
It did not take them long to realize this was not exactly a medical emergency.  They were directed to see what was wrong with a 49-year-old female school bus driver who had been driving the bus to the school, but had not yet picked up any passengers. Based upon the way she was allegedly driving the school bus and acting when she communicated with school staff, they assumed she had some type of medical condition that was causing the strange behavior.  Perhaps not being trained like a police officer in detecting a drunk driver, it did not occur to them that she was operating the bus under the influence of alcohol.
When paramedics examined this driver, they called for the police, who were already on their way to the Sturbridge school.  Local police spoke with the driver and asked her to perform a series of standardized field sobriety tests.  After their on-site investigation, they determined there was probable cause to charge her with drunk driving and placed her under arrest.  She was charged with operating a motor vehicle under the influence of intoxicating liquor or drugs (OUI) involving a commercial motor vehicle. While the limit for blood alcohol concentration is 0.08 grams of ethanol per hundred milliliters of blood in the Commonwealth of Massachusetts, the number is substantially lower when driving a commercial motor vehicle like a school bus.
It should be noted that this driver has only been alleged to have committed a crime, but has not been convicted on any charges in connection with this recent arrest for drunk driving a school bus. School officials say there were able to get another driver to take over the route, and the bus was able to drive the students home without any delay.
Fortunately, there was no accident involving this alleged drunk driving incident. However, Boston bus accidents involving school buses and public transit buses like the ones operated by the T in Boston do happen from time to time.  When they do occur, there certain complicating factors that can affect the outcome of the situation, because the defendant will be a public or quasi-governmental agency.  For this reason, you should ask your experienced Boston drunk driving accident lawyer about his or her experience dealing with cases against a governmental agency.
If you have been injured in a Boston drunk driving accident, call for a free and confidential appointment at (617) 777-7777.

Additional Resources:
Bus Driver Charged With OUI At Sturbridge School, March 11, 2016, CBS Boston, By News Desk
More Blog Entries:
Alleged Drunk Driver Crashes into Saugus, Massachusetts Home, Aug. 21, 2014, Boston Drunk Driving Accident Lawyer Blog