There is no question that many come to a NASCAR track to see the crashes.  However, we are normally talking about crashes that occur during the race, and as far as NASCAR tracks go, the Daytona International Speedway has had its fair share of famous crashes.  According to a recent news feature from ABC News Boston, four people were injured during the latest crash at the famous motor speedway, except this crash involved several mobile homes in infield camping area.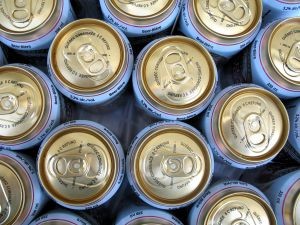 Authorities say several motor homes and cars were seriously damaged and four people were injured when a 43-year-old Florida woman allegedly drove her pickup truck while intoxicated and crashed it into five campers and four people during a motocross event being hosted at the track.
Witnesses say the alleged drunk driver hit several campers and people before coming to a stop.  Police were already at the event and were able to respond immediately.  She allegedly told Daytona Beach Police officers that she should not have been driving drunk.  Officers asked her take a series of standardized field sobriety tests, and she agreed to do so.  Police say she did very poorly on the three tests, and they believed she was operating her vehicle under the influence of alcohol.  At this point, officers administered a breath alcohol test, and she allegedly blew a score that was more than twice the legal limit.  The legal limit in Florida is the same as it is in the Commonwealth of Massachusetts, which is 0.08 grams of ethanol (drinking alcohol) per hundred milliliters of blood.
She allegedly told police she drank three beers, but authorities generally believe that the number of drinks a person admits to drinking is typically less than the actual amount consumed.  She was charged with drunk driving, drunk driving involving an accident, and several counts of property damage.  However, it should be noted that these are merely accusations, and she is presumed innocent unless and until she is found guilty in a court of law by a judge or jury beyond a reasonable doubt.
Police have said paramedics transported the four victims to the hospital, and they are all expected to survive, but their exact conditions are unknown at this time. Defendant was taken to jail after being booked at the local police station, but was then released on $5,000 bail and is scheduled to appear in court for a status hearing.
Our Boston drunk driving accident lawyers typically handle cases involving multiple victims.  In these cases, it is important to get started on the case as soon as possible because there may not be enough insurance to cover all of the damages to the all of the victims.  For this reason, the sooner you speak with an attorney so he or she can get started on your drunk driving accident case, the better your chances are for a full and appropriate financial recovery.  There is typically a per-claim limit and a per-person limit in car insurance policies.
If you or someone you love has been injured in a Boston drunk driving accident, call for a free and confidential appointment at (617) 777-7777.
Additional Resources:
Drunk driver hits six cars, injures four at Daytona International Speedway, March 7, 2016, WCVB Boston, AP Wire
More Blog Entries:
Report: Massachusetts is Mid-Level on Drunk Driving Prevention, June 19, 2015, Boston Drunk Driving Injury Lawyer Blog