It's been more than two months since the MGM National Harbor Casino – the first in the D.C. metro area – opened for business, following a private, black-tie opening night. It features many of the same amenities as similar operations in Las Vegas, though nothing quite like it has been built outside of that region. It's a first for the Washington, D.C. metro area. The $1.4 billion casino was built by the same company that owns the Bellagio.
But all this prestige could not shield it from the news that a DUI arrest involved one of its opening night patrons – the head of the liquor commission.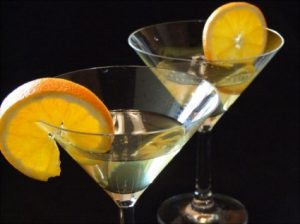 While there is no telling if the new casino will actually increase crime to any appreciable degree, it doesn't bode well. Reports are the chairman of the county liquor commission that issues all liquor licenses was arrested following an alleged drunk driving crash after he left the opening festivities.
It took many years to gain approval for the project, as it required an expansion of the state's gaming laws.  There was a lot of opposition from those in the county who though it would bring more crime to the area, and there was also a lot of pushback from the few other casinos in the region, as they argued it would cause them to lose business.  However, the company promised to add a lot to the local economy and tax base, and it was finally built. They also promised 4,000 new jobs.
On opening night, authorities were called to the scene of the hotel and casino following reports of the car crash involving a total of the three vehicles. County police said they approached defendant's vehicle and immediately detected a strong odor of an alcoholic beverage on his breath. He was then asked to take a series of standardized field sobriety tests (SFSTs), which he reportedly failed. At this point, officers asked if he would take a breath alcohol test, and he allegedly refused the test. He was then placed under arrest for drunk driving involving a car accident and taken to the local station for booking and processing. This was not the first time a Prince George's County official had been arrested for drunk driving involving an accident in 2016, according to a recent news article in the Washington Post.
It is important to note that while defendant has been accused of drunk driving involving an accident, he has not been found guilty of any crimes in connection with his recent arrest.  Therefore, he is presumed innocent unless and until he is found guilty in a court of law by a judge or jury beyond a reasonable doubt.
One thing to keep in mind if you are involved in a drunk driving car accident in Boston in which multiple victims are injured is that it is best to speak with an experienced attorney as soon as possible.  The reason for this is because every car insurance liability policy has limits it will pay per accident. These limits are for each personal injury and the total amount the policy will pay for all injuries in a single accident, and you do not want to be filing a claim late after the company has already paid out the money in the policy limits to other victims.
If you or someone you love has been injured a Boston drunk driving accident, call for a free and confidential appointment at (617) 777-7777.
Additional Resources:
Head of liquor commission charged with DUI near MGM casino, December 9, 2016, By Lynh Bui and Arelis R. Hernandez, Washington Post
More Blog Entries:
Bruins Star Ray Bourque Arrested for Drunk Driving After Car Accident, July 5, 2016, Boston Drunk Driving Injury Lawyer Blog