According to a recent news story from WFMZ-TV News, a Pennsylvania man has been ordered by the judge to complete 25 hours of community service.  This will consist of traveling to different colleges in the area and speaking about his drunk driving car accident, arrest and sentencing.  The community service was not the only condition of his sentence.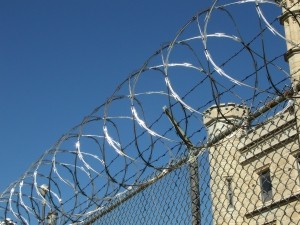 Prosecutors have said the car accident, which occurred back in 2015, involved a head on collision where the victim was trapped in a burning car for more than an hour until firefighters could arrive at the scene and suppress the blaze enough to free him from the vehicle in which he was trapped. Amazingly, the victim survived. As for the 22-year-old defendant, first responders found him lying on the ground next to his own vehicle. 
He had a very deep gash on his leg that was seven inches long and went down to the bone, which had become exposed.  He was drifting in an out of consciousness when first responders got to him.  Since he was obviously not in any condition to take the standardized field sobriety tests, police were able to obtain a blood sample at the hospital.  This was taken an hour after the accident when his blood alcohol concentration (BAC) was expected to be lower than it was when he was driving.  The result was .27, which is more than three times the legal limit of 0.08 grams of ethanol per hundred milliliters of blood.
While it has been over a year since the serious drunk driving accident, the defendant faced the court in a wheelchair and special walking boot on his foot, as he is still in the process of rehabilitation and physical therapy so that he will be able to walk again.
He was charged with aggravated assault and drunk driving following the accident, and the judge said he would have gone to jail following his conviction, but she allowed him to do one to two years of house arrest, so that he can continue to go to rehab for his leg.
This case is an example of what our Boston drunk driving accident lawyers have seen in many occasions – an example of how devastating and life-changing a drunk driving car crash can be for everyone involved, including the drunk driver.  In many drunk driving cases, the victims are killed.  In others, they are never able to walk again.  Many people will experience extreme mental trauma and can be left with post-traumatic stress disorder (PTSD).  This is especially true if the victims watched their friends or family members get injured or killed in the drunk driving crash.
In addition to being placed under house arrest and having to go to the local colleges and give speeches about his drunk driving accident, defendant was also ordered not to consume any alcohol and submit to random urine testing for drugs and alcohol.  He is also ordered to complete drug and alcohol testing as needed.
If you or someone you love has been injured a Boston drunk driving accident, call for a free and confidential appointment at (617) 777-7777.
Additional Resources:
 Drunk driver ordered to speak publicly about his crime, December 9, 2016, By Edward Sieger, WFMZ-TV
More Blog Entries:
Report: Boston Named as Having Worst Drivers in US – Many Drunk Driving Accidents, July 21, 2016, Boston Drunk Driving Accident Lawyer Blog