There is no question drunk driving is dangerous. It is dangerous to those in the car, including the driver, and it is dangerous to others on the highways, streets, and sidewalks of the Commonwealth of Massachusetts and across the nation. It's not be a crime to be a passenger in a car where the driver is obviously drunk, people make this choice all the time. One of the reasons for this is because the vast majority of Americans do not fear a drunk driving car accident, even one involving serious personal injury or death. Instead, they mostly fear being arrested for drunk driving, and since you generally cannot be arrested as a passenger, those riding with a drunk driver suffer form a false sense of security.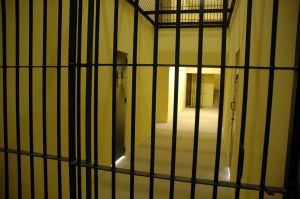 Regardless of the fact that it is a poor decision, when an adult chooses to get a ride from a drunk driver, that adult is making a choice, and sometimes there are serious consequences. However, when someone chooses to drive drunk with a young child or infant in the car, the drunk driver is making the bad decision of putting not only himself or herself in danger, but also the children in the car.   For this reason, society often treats drunk driving accidents with a child or baby in the car as particularly serious offenses. As our Boston drunk driving accident lawyers can explain, arrests in which minor children are in a car unsecured can lead to additional criminal charges.
According to a recent news article from the Kennesaw Patch, a mother allegedly drove drunk with her baby in an unsecured car seat. Authorities say, after they pulled over defendant, she was unable to stand without assistance and literally fell out of her car when they gave her an exit order. They further allege she was unable to speak and answer questions, because of her level of intoxication and needed to be held up by officers at all times.
After they secured defendant, police inspected the vehicle and found a seven-year-old girl in the rear seat of the car and a baby sitting unsecured in a child safety seat designed for a six-year-old child.   To make matters worse, there was allegedly a shovel propped up next to the baby's head, according to the arrest warrant, and, in the warrant, authorities claimed baby could have been killed or, at the very least, seriously injured, had the driver been involved a drunk driving car accident.
Authorities placed defendant under arrest and charged her with driving under the influence of intoxicating liquor (DUI), child endangerment by DUI, disorderly conduct in the presence of a minor, reckless driving, and failing to properly restrain a child under eight years of age.   Defendant was held on a $10,000 bond, since she supposedly has several failures to appear listed on her criminal record. It is important note, defendant has not been convicted of any offenses in connection with this alleged drunk driving incident and is presumed innocent unless and until she is found guilty in a court of law.
If you have been injured in a Boston drunk driving accident, call for a free and confidential appointment at (617) 777-7777.
Additional Resources:
Alleged Drunk Driving Mom Left Baby in Unsecured Car Seat, August 17, 2015, The Patch, by Justin Ove
More Blog Entries:
Boston Drivers Urged to Stay Sober on the Fourth of July, July 3, 2014, Boston Drunk Driving Accident Lawyer Blog