Every year, we tend to see an increase in drunk driving crashes around the holidays. One of the reasons is that people tend to drink more during the holidays. Sometimes it a festive occasion such as an office holiday party, and other times it is due to an underlying problem with alcohol and depression that is often more severe during the holiday season. When this increased drinking is combined with increased travel, as normally occurs during the holiday season, we end up with more alcohol-related car accidents. Some of the drunk driving accidents are fatal.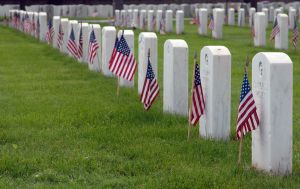 According to a recent news article from the Boston Herald, a fire fighter and senior citizen were both killed in separate drunk driving accidents in towns around Boston. The first accident involved a well-loved firefighter who defendant hit with his van. Victim and his fiancée, both 62 years old, were hit by the car. Police say victim was found lying in the road. He was found face down having sustained serious head injuries. His fiancée is expected to survive the accident. Defendant in this case is alleged to have admitted to authorities he had been drinking earlier in the night at two different establishments. Barnstable County prosecutors charged defendant with motor vehicle homicide involving drunk driving. Prosecutors also charged defendant with drunk driving involving serious personal injury.

In the second fatal drunk driving crash, a 73-year-old woman was killed while walking on the street. Defendant in that case is alleged to have struck and killed victim after consuming alcohol on the same night as the other accident discussed in this article. He was charged in the Malden District Court with operating a motor vehicle under the influence of drugs resulting in seriously bodily injury. He was also charged with possession of a controlled substance.
As our Boston drunk driving accident attorneys can explain, driving a car under the influence of drugs is treated in the same way as driving a vehicle under the influence of intoxicating liquor in the Commonwealth of Massachusetts criminal court. It is treated the same way in a negligence case in civil court.
If defendant operates a motor vehicle while impaired by drugs, he or she is in breach of the duty of care owed to others on the roads and sidewalks of Massachusetts. It should be noted that many will try to defend their actions by saying they were on a drug legally prescribed by a doctor. This is not a defense to a negligence action because it does not matter if the substance is illegal. Alcohol is perfectly legal to drink by anyone 21 or over, but it is still illegal to drink and drive.
If a defendant in a car accident case had a valid prescription for the controlled substance, as long as he or she knew or should have known it would impair his or her ability to safely operate a motor vehicle, this should satisfy the negligence requirement. The fact the person had a prescription just means they couldn't be criminally charged for possession of a controlled substance.

If you or a loved one was involved in a drunk driving accident in Massachusetts, call Jeffrey Glassman Injury Lawyers for a free and confidential appointment — (617) 777-7777.
More Blog Entries:
Habitual Drunk Driver Arrested In Lowell, Boston Drunk Driving Accident Lawyer Blog, December 1, 2013