It should come as no surprise people do things while drunk they would not ordinarily do while sober. However, being intoxicated is not a defense to their negligent actions. In fact, it is the very basis for establishing negligence in drunk driving accident lawsuits.
According to a recent news article from the Boston Herald, one alleged intoxicated driver is said to have "played chicken" with police during his drunk driving arrest. Authorities say a 42-year-old defendant was recently arrested on his fifth drunk driving charge.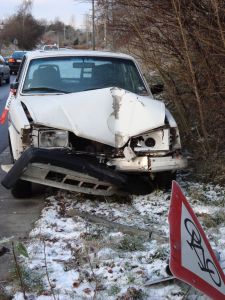 Defendant is alleged to have crashed his truck into two parked cars. When police first found defendant around 1:30 a.m., he allegedly rammed one of the responding officer's police cruisers with his truck and tried to drive away. Police chased defendant to Malden, Massachusetts, where officers say he aimed his truck at second police cruiser.
At this point, defendant is said to have tried to crash into the police car, but the officer managed to swerve to avoid a collision. When the police officer swerved his car, he crashed into a curb and blew a tire. Defendant is then alleged to have driven away on bare rims, as he had four flat tires and did not stop until driving into the Malden River. Once the car was in a few feet of water, defendant got out of the car and was wading in the water until being caught by police. He was taken to a local hospital.

Police say defendant was "known" to them, as he had been arrested on numerous charges, including drunk driving. For this alleged offense, prosecutors charged him with operating to endanger, failure to stop for police, vehicular assault and battery and leaving the scene after an accident (hit-and-run).
While it does not appear anyone besides defendant was injured, it is obvious a case like this could result in serious personal injury to multiple victims. As our Boston drunk driving accident lawyers can discuss, situations such as this own often involve a problem, in that damages will likely exceed any insurance defendant may have. For example, in the article discussed here, defendant was alleged to be driving without a valid license. If a driver does not have a license, it is also likely he does not have liability insurance on his car, since insurance companies will typically do a check of an applicant's driving history before issuing a policy.
When at-fault driver does not have insurance, or has insurance but not enough to cover the harm caused, your attorney can assist you in filing what is known as an Underinsured Motorist (UIM) claim with your own liability insurance company. Even if you were not in your car at the time of the accident, your insurance company may still be required to compensate you for your injuries.
However, insurance companies do not typically treat their own customers any better than an at-fault driver, so you may be required to file a lawsuit against the company to get them to pay. Every situation is different, as the facts are never the same, so you should speak with an attorney about the facts pertaining to your actual case.

If you or a loved one was involved in a drunk driving accident in Massachusetts, call Jeffrey Glassman Injury Lawyers for a free and confidential appointment — (617) 777-7777.
More Blog Entries:
Boston's Drunk Driving Arrests on Sharp Decline, Boston Drunk Driving Accident Lawyer Blog, September 3, 2013