According to a recent news feature from the Detroit Free Press, a 62-year-old man from Texas was just sentenced to life in prison after being convicted of his tenth drunk driving offense. Prosecutors say defendant was first convicted in the 1980s and has clearly not learned his lesson, as he was convicted nine additional times, including this most recent conviction resulting in a life sentence.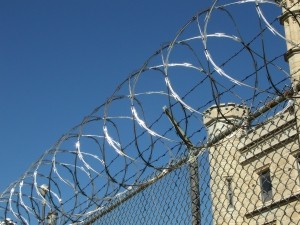 The man will be eligible for parole under state law in fifteen years, meaning that he would be at least 77 years old if he is ever released from state prison.   During his sentencing, the judge noted that he has 12 drunk driving arrests on his criminal record with ten of them resulting in a DWI or DUI conviction.   The judge said he was giving defendant a life sentence, so he would be in a place that he is unable to drive for as long as possible under the law. It should be noted that more states are moving to a truth in sentencing system where a person would not be eligible for parole in fifteen years on a life sentence.
Under the truth in sentencing laws in the Commonwealth of Massachusetts, a person must serve an amount of time between a set range of time. For example, a person could be sentenced to two to two and half years in the County House of Corrections and would be required to serve at least two years. If the judge really did not want a defendant to be released early, but was still required to use the date range, she could sentence a defendant to be incarcerated for two years to two years and one day. A life sentence would truly be a life sentence under truth in sentencing.
This latest case of drunk driving that resulted in a life sentence occurred in 2014. Police stated in their charging incident that defendant's blood alcohol content (BAC) was around four times the legal limit. This would be a BAC over .30 grams of ethanol per hundred milliliters of blood, which as our Boston drunk driving accident lawyers have seen, could put a driver in a state where he or she is unable to stand and breathe properly, let alone drive a car in a safe manner as to prevent serious personal injury or death.
To make matters worse, while out on release, after being arrested on this charge for which he was ultimately convicted, he was wearing an electronic GPS monitoring bracelet and allegedly fled the jurisdiction and illegally drove without a license to Colorado, where he was arrested there for drunk driving. Putting aside the number of convictions on this defendant's criminal history, there is nothing judges seem to hate more than a suspect who is out on bond for drunk driving and goes out and gets arrested for drunk driving again. Aside from the obvious violation of court order, judges are very upset about a person who shows a complete disregard for the personal safety of others on the roads and sidewalks, even after they have already been arrested for drunk driving.
If you have been injured in a Boston drunk driving accident, call for a free and confidential appointment at (617) 777-7777.
Additional Resources:
Man gets life in prison for 10th drunk driving offense, January 23, 2016, Detroit Free Press, AP Wire
More Blog Entries:
1970s idol David Cassidy fined $900 in drunken-driving case , November 17, 2013, Boston Drunk Driving Accident Lawyer Blog