According to a recent news article from The Boston Globe, supermodel Stephanie Seymour was recently arrested in Connecticut on charges of suspected drunk driving. Authorities say Seymour was driving her SUV when she backed it into another car on an exit ramp off Interstate 95. There was no report of injuries as a result of this alleged drunk driving crash.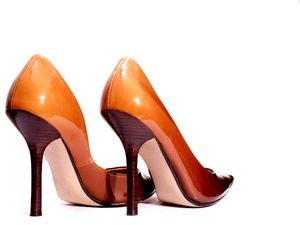 State troopers have said, when they responded to the scene of the car accident, they observed Seymour to be having trouble standing. They also noticed that her eyes were bloodshot, and they observed the smell of alcohol on her breath. Troopers attempted to administer field sobriety tests, but she allegedly refused to comply with officers.
She was ultimately arrested and charged with drunk driving, or operating a motor vehicle under the influence of intoxicating liquor or drugs (OUI) to use the formal name of the charge. She was also cited with unsafe reversing of a motor vehicle due to the fact that she allegedly backed up into the car behind her on the highway off ramp. Seymour is currently 47 years old and does not model as much as she used to, but, in the 1980s and 1990s, she was on the cover of many magazines and prominently feature in the Victoria's Secret catalog.
It should be noted that Seymour has not been convicted of any crime in connection with her recent arrest, as these are merely allegations, and she is presumed innocent unless and until she is found guilty in a court of law by a judge or jury.
As our Boston drunk driving accident lawyers have seen in many cases, people who are under the influence of alcohol or drugs tend to have trouble with depth perception and having a general understanding of their surroundings when driving. This is the reason we see drunk drivers backing into other cars and pedestrians and the reason we see them hitting cars in front of them and swerving off the road into lanes of oncoming traffic.
When a person operates a motor vehicle under the influence of alcohol, in addition to these problems with spatial perception, there are also judgment problems, problems with critical thinking, slowed reaction time, and a variety of physical and mental issues that make it very difficult to safely operate a car so as to prevent a foreseeable injury to foreseeable persons and property. This is the standard of negligence in the Commonwealth of Massachusetts, which is the basis for a drunk driving car accident lawsuit.
This is also the reason that drunk driving is illegal – because of the high risks of causing serious personal injury or death in the event of a drunk driving crash. The fact that it is illegal, in addition to just being negligent, means that your attorney may be able to file what is known as negligence per se claim. This type of claim asserts that conduct is negligent because it is illegal, and there is no need to establish a duty of due care and a breach of that duty.
If you have been injured in a Boston drunk driving accident, call for a free and confidential appointment at (617) 777-7777.

Additional Resources:
Supermodel Stephanie Seymour charged with DUI in Conn., January 19, 2016, The Boston Globe, AP Wire
More Blog Entries:
Alleged Drunk Driver Crashes into Saugus, Massachusetts Home, Aug. 21, 2014, Boston Drunk Driving Accident Lawyer Blog