Some parents will never learn. Yet another child has been involved in a drunk driving car accident in Massachusetts. That's right. A mother is accused of driving drunk with an innocent child in the vehicle. According to State Police Sergeant Chris Vetter, the woman's SUV rolled over on Route 101. The mom was charged with aggravated driving while intoxicated after the 5:30 p.m.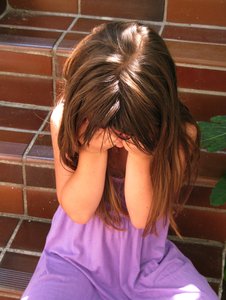 The Union Leader reports that the woman was heading east on Route 101, by Exit 7, when her SUV went off of the roadways, crossed over the media and started heading the wrong way in the westbound lanes. Once in the westbound lanes, the mom driver overcorrected and the vehicle flipped over into the median. Mom was taken to Exeter Hospital. Luckily the 4-year-old passenger wasn't injured in the accident. Epping police Officer Jeff LeDuc says that it was probably the child's car seat that saved her from serious injuries in this accident. Surprisingly, mom isn't facing any child endangerment charges. Her aggravated DWI charge is the result of the fact that she was behind the wheel under the influence of alcohol when a child under the age of 16 in the vehicle.
As we recently reported on our Boston Car Accident Lawyer Blog, the loss of a child is seemingly unimaginable. It's a heartbreaking reality that occurs all too frequently. Recently studies conclude that car accidents are the top cause of death for children in this country. For parent drivers who are safe and responsible behind the wheel, accidents are still unavoidable at times. Knowing this, it's important to protect your young passengers from injury and death in the event of a car accident. There are simple ways to do this and it starts with safely and correctly buckling in your child during every car ride.
According to The Official Website of the Executive Office of Public Safety and Security, most child car seats are sold reputably and have been tested rigorously tested in a number of crash tests. These tests conform to current government standards and are designed to keep your child safe in the event of an accident. Parents are urged to seat children in a car seat that has weight and height requirements that fit your child. You also want to be sure that the seat is properly installed into your vehicle. The car seat should fit snugly against the car's seat and the harness should be tightened so that the belts are secure and fit snugly against your child.
Children should ride in a car seat that has a five-point harness system until they've met the height and weight limits of the seat.
Remember, back in April of 2008, Governor Deval Patrick signed Senate Bill 2018 in to law. This bill, the Booster Seat Bill, took effect in July of 2008 to strengthen Massachusetts Child Passenger Safety Law. Now it requires all children that are riding in a motor vehicle to be in a federally-approved child passenger restraint that meets federal standards until they're either 8-years-old or over 57 inches tall. This law was enacted to help significantly increase the number of child passengers who would be required to ride in a proper booster seat.

Jeffrey Glassman Injury Lawyers, LLC is here to offer assistance to those and the family of those who have been the victim of a drunk driving car accident in Massachusetts. If you or someone you love has been injured in a car accident in Boston or elsewhere throughout Massachusetts, call (617) 777-7777 for a free appointment to discuss your case.
Additional Resources:
Mass. woman, with child in car, charged with DWI after Epping wreck, by Jason Schreiber, Union Leader
More Blog Entries:

MADD Notes Recent Drops in Drunk Driving Car Accidents in Massachusetts, Nation, Boston Drunk Driving Accident Lawyer, February 3, 2012
MADD Plans another Year to Reduce Risks of Drunk Driving Accidents in Boston and Elsewhere, Boston Drunk Driving Accident Lawyer, January 13, 2012