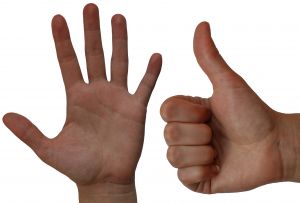 One.
Two.
Three.
Four.
Five.
Six!!!
You got it — six. Recently, a 60-year-old man's license was revoked after a drunk driving accident in Westboro. No. Not after his first drunk driving arrest, but his 6th drunk driving charge in the state! The recent accident that drove officials to revoke his license happened at Hitching Post Lane and Southwest Cutoff. Some people never learn.
The man who was arrested wasn't only endangering drivers in our state. His lengthy criminal recorded included two revoked licenses in two different states, according to the Telegram & Gazette. In the most recent accident he was charged with a marked lanes violation, negligent driving, drunk driving (sixth offense) and driving after his license was revoked.
Repeat offenders may be more dangerous than the first-time drunk driving offenders. Our Boston drunk driving accident attorneys understand that there are roughly 900,000 people arrested every year for driving drunk. Believe it or not, about a third of these offenders are repeat offenders. With these statistics, about 12,000 people die in car accidents each year that involve a drunk driver. What's most upsetting about these types of accidents is that they continue to take the lives of thousands of innocent people every year, even though they are 100 percent preventable.
"One reason repeat offenders drive drunk is because they can," said Chuck Hurley, chief executive officer of Mothers Against Drunk Driving (MADD). "With effective enforcement and new technology, we're looking forward to the day they no longer can."
The sixth-time offender in Massachusetts was recently arraigned in Westboro District Court. The most recent drunk driving arrest revealed a blood alcohol concentration (BAC) of .181. The legal limit in the state of Massachusetts is .08. The judge set the 60-year-old's bail at $100,000 with surety or a $10,000 cash bail. According to court documents, the man's drunk driving charge was taken down to only a fifth offense.
If the man is able to make bail, the judge has required him to serve time under house arrest and to wear an alcohol monitoring device. The man is only allowed to leave his house for court proceedings or for counseling or medical appointments. He has been ordered not to consume any amount of alcohol.
The man allegedly has a nine-page record in the state of Massachusetts. He has another eight-page criminal record in the state of Florida. Both states record serious convictions against the man.

Massachusetts Drunk Driving First Offense:
-Jail for no more than 2 and a half years.
-Fines from $500 to $5,000.
-A license suspension for a year. You can apply for your education/hardship after 3 months and for your general hardship in 6 months.
Refusing to take a Breath Test Under your First Offense:
-An immediate driver's license suspension of 8 months.
Massachusetts Drunk Driving Second Offense:
-A mandatory 30 days in jail. An offender must serve no less than 60 days and not more than 2 and a half years.
-Fines from $600 to $10,000.
-A 2 year license suspension. You can apply for your education/work hardship after a year and your general hardship in a year and 6 months. In nearly all cases where a breath test was refused, offenders won't be eligible for a hardship or for license restoration for at least three years.
-As of 2006, second-time offenders are required to have an ignition interlock device in their vehicle. This device is operated under the offenders funds once they receive their unrestricted license.

Jeffrey Glassman Injury Lawyers, LLC works diligently to fight for the deserved compensation for those who have become the victims of drunk driving accidents in Boston and elsewhere throughout the state of Massachusetts. We understand these accidents can be devastating, whether it involves a first-time or a sixth-time offender. If you or someone in your family has been involved in an alcohol-related car crash, call (617) 777-7777 for a free and confidential appointment to discuss your case.
Additional Resources:
Repeat drunk driver in crash, by Donna Boynton, Telegram & Gazette
More Blog Entries:
Bill Would Require Valet Drivers to Turn Away Drunk Drivers, Boston Drunk Driving Accident Lawyer Blog, February 11, 2012

New Devices Created to Help Reduce Risks of Drunk Driving Accidents in Boston and Elsewhere Recognized, Boston Drunk Driving Accident Lawyer Blog, February 2, 2012