In the near future, parking valets may have the power to prevent drunk driving car accidents in Massachusetts. No, they're not going to inherit some magical powers, but they may be soon be required to keep your keys if they feel you're too intoxicated to drive.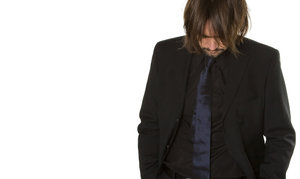 According to 7News, a city council member is looking to make that a law. You may remember an accident that happened back in December 2010 in which a driver who was convicted of hit-and-run had just had his car keys returned by a valet driver. Officials argued it was obvious the man was drunk. That accident caught the attention of Boston city councilman, Rob Consalvo, who knew something had to be done.
Our Massachusetts drunk driving car accident attorneys understand that Consalvo has recently proposed making a law that would allow a valet driver to stop those under the influence of alcohol from getting behind the wheel. According to 7News, a number of valet companies already do this, but it's not a law. The question many ask is whether this should be required of all valets.
"I would love the city of Boston to be the city with the least drunken driving instances in the country," said Councilman-At-Large Felix G. Arroyo.
According to Consalvo, valet drivers would need to be trained, much like managers and bartenders, to deal with an intoxicated person. There are signs you must be able to recognize and there are strategic ways to deal with these individuals to avoid any confrontation.
"If they're going to make it a law, there has to be some training behind it," said Dan Donahue of Lenox Hotel.
Some people are worried about shifting liability. According to Consalvo, valet drivers are guilty if they're handing over the keys to people who are clearly drunk anyway, saying that yes they are already liable in a way. He says they're not targeting valet drivers as the criminals or the cause of the situations, but he's looking to them as a way recruit help in an attempt to reduce the risks of these types of accidents.
"We want to make sure that if, for some reason, someone doesn't recognize the situation, we aren't held accountable for someone else's actions," said Joshua Lemay, director of operations at Ultimate Parking.
In 2009, there were more than 330 people who were killed in drunk driving car accidents in the state of Massachusetts. These were accidents that involved a driver who had a blood alcohol concentration (BAC) or .08 or higher. There were also another 110 people who were killed in alcohol-related car accidents, meaning a driver with a BAC of .01 to .07 was involved. A number of these accidents could have been prevented if valet drivers were trained and required to keep the keys from drivers who they felt had consumed too much alcohol. Maybe with Consalvo, that idea can be exercised in the near future.

The attorneys here at Jeffrey Glassman Injury Lawyers, LLC work diligently to fight for the deserved compensation for those who have been the victim of a drunk driving accident in Boston and elsewhere throughout the state of Massachusetts. If you or a family member has been injured or killed in an alcohol-related car accident, call (617) 777-7777 for a free and confidential appointment to discuss your case.

More Blog Entries:
MADD Notes Recent Drops in Drunk Driving Car Accidents in Massachusetts, Nation, Boston Drunk Driving Accident Lawyer Blog, February 3, 2012
New Devices Created to Help Reduce Risks of Drunk Driving Accidents in Boston and Elsewhere Recognized, Boston Drunk Driving Accident Lawyer Blog, February 2, 2012