A nine-count indictment! That's what a woman recently pled guilty to after a drunk driving, wrong-way car accident on the New England Thruway. The accident happened back in July when the risky driver drove northbound in the southbound lanes of the Thruway. She rammed her vehicle into an oncoming car, head-on.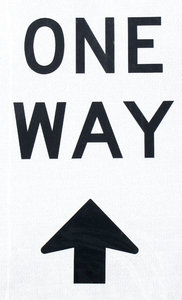 The woman pled guilty to the following:
-A misdemeanor charge of reckless driving.
-Two misdemeanor counts of driving while intoxicated.
-A misdemeanor count of aggravated driving.
-A class "D" felony of first-degree vehicular assault.
-A class "C" felony of second-degree manslaughter.
-Three counts of aggravated vehicular homicide, all class "B" felonies.
These irresponsible drivers frighten our Boston car accident attorneys just as much as they do you and your family. These dangerous drivers are the reason why our traffic accident fatality count is so high in the U.S. every year. What's most shocking is that these kinds of accidents are completely preventable, yet motorists throw their concerns to the wind and continue to endanger safe and innocent drivers. Traffic accident fatalities are inevitable as long as these kinds of drivers roam our streets.
The New England Thruway accident happened at 4:30 a.m., when drunk drivers are most likely to be on our roadways. The woman had been driving the vehicle down the wrong side of the road for more than 6 miles before the accident happened. Investigators revealed that the woman had a blood alcohol concentration (BAC) of 0.19. That's more than twice the legal limit of 0.08 in Massachusetts.
Both the intoxicated, wrong-way driver and a victim of the vehicle she slammed into had to be extricated from their cars. Emergency crews and State Police responded to the accident. The front-seat passenger of the victim's vehicle was pronounced dead at Sound Shore Medical Center. The driver of the victim's car sustained some serious injuries, according to the Pelham Patch.
The dangerous driver was taken to Jacobi Medical Center and is scheduled to be sentenced on the 24th of April. She could potentially face 25 years behind bars. Her bail remains at $50,000.
In the state of Massachusetts, the legal blood alcohol concentration (BAC) is 0.08. If you're under the age of 21, which is the legal age to consume alcohol in our state, you can face administrative penalties if an officer busts you with a BAC of 0.02 or higher.
Drivers are allowed to refuse a chemical test or a blood alcohol-test. It's important to remember that with refusal, an officer is allowed to take away your license right then and there.
Arrests for drunk driving are costly!
-It's at least $75 to tow your car, since you're not going to be driving it.
-With an arrest, you're probably going to dish out $500 for fines.
-Your license will be taken and it costs about $100 to have it reinstated.
-Courts going to run you about $250.
-Insurance surcharges are going to cost you about $1,000.
-Attorneys costs to fight a drunk driving charge can be about $1,500.
That's about $4,000 for a first-offense drunk driving charge. These penalties are much, much worse when someone is injured or killed by a drunk driver. Do your part to save some money and save some lives by promising to stay sober behind the wheel.
Remember, although you may be sober at the wheel, other drivers may not be. Drive cautiously and alertly to avoid a potentially fatal accident with an irresponsible, drunk driver.

Jeffrey Glassman Injury Lawyers, LLC is here to support those who have been the victims of drunk driving car accidents in Massachusetts. If you or someone in your family has been injured in an alcohol-related car accident, call (617) 777-7777 for a free and confidential appointment to discuss your case.
Additional Resources:
Wrong-way Crash Driver Pleads Guilty to All Charges, by Michael Woyton, Pelham Patch
More Blog Entries:
Bill Would Require Valet Drivers to Turn Away Drunk Drivers, Boston Drunk Driving Accident Lawyer Blog, February 11, 2012
New Devices Created to Help Reduce Risks of Drunk Driving Accidents in Boston and Elsewhere Recognized, Boston Drunk Driving Accident Lawyer Blog, February 2, 2012