A new campaign is underway by a Boston-based company called Cheers to once again make happy hour legal in Boston.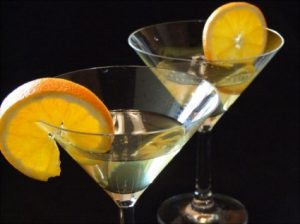 An online petition for the move garnered more than 8,500 signatures in just a few days. The petition states that when Massachusetts banned happy hour in 1984, it zapped the "happy" out of the handful of hours after work, which instead became "meh." Massachusetts is one of eight states in the country that bans happy hour, which is traditionally a time when bars and restaurants lower their drink prices to extend deals to those just getting off work. Other states, including Illinois and Kansas, used to have happy hour bans, but recently overturned those laws.
The question is whether a prohibition on happy hour bans actually does anything to reduce excessive drinking or save lives. There is some evidence to suggest that it does not. Also interesting is the fact that many bars and other establishments are actually in favor of such bans because it allows them to keep their drink prices high, and avoid getting into a happy hour price war with the new up-and-coming bar down the street. However, there are others that say they are bad for business, especially in neighborhoods where patrons are more likely to walk or take a taxi home rather than drive. 
As MassLive reported, Bostonians are able to secure a prescription for marijuana if they have a headache, but they can't save a few dollars off their drinks when hanging out with friends after work.
Cheers, a Boston-based social media app that works to connect groups of friends to meet up, has partnered up with a local spirits company to arrange it so that if friends use the app to meet up, the beverage company buys a round of drinks.
It's been more than 30 years since Massachusetts was the very first state to put a cork in happy hour. That measure came along with several others intended to curb drunk driving accidents in Massachusetts. Since then, state officials report drunk driving deaths have dropped. When the law passed in 1984, there were 362 people who died in drunk driving accidents statewide. In 2011, the number of drunk driving deaths was down to 133. Of course, this also coincides with a reduction of overall motor vehicle accidents, and many states that do not have a prohibition on happy hour have also seen similar declines.
Some states allow happy hour specials, but strictly limit advertising for these specials.
The petition for the Massachusetts happy hour ban removal is addressed to Boston Mayor Marty Welsh, who in 2013 told the Boston Magazine voiced his staunch opposition to allowing happy hour. He made it clear that he doesn't think the state needs it, that it will inevitably increase drunk driving and that the trade-off has been that bars and clubs have been allowed to stay open later than usual.
Cheers argues that Uber and Lyft have made getting home after a night out easier than ever. Furthermore, young professionals may be less apt to seek other places that are more "fun."
On the other hand, a 2005 study by the National Highway Traffic Safety Administration (NHTSA) asserted that happy hours, drinking contests and "all you can drink" specials encourage people to drink excessively because prices are reduced – but only for a short time, meaning people try to drink faster.
If you or someone you love has been injured a Boston drunk driving accident, call for a free and confidential appointment at (617) 777-7777.
Additional Resources:
Boston-based company advocates for return of happy hour in Massachusetts, July 4, 2016, By Michelle Williams, MassLive.com
More Blog Entries:
$12.9 Million Awarded to Family of Drunk Driving Victim, July 2, 2015, Boston Drunk Driving Accident Lawyer Blog