A 40-year-old pickup truck driver is now facing charges of motor vehicle homicide and drunk driving after the death of a 63-year-old motorcyclist who was reportedly struck head-on while riding on Agricultural Avenue in Rehoboth, about an hour south of Boston.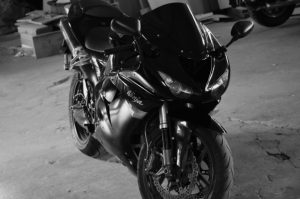 The victim had only recently retired from construction work. He had also recently survived a long battle with cancer. When he got a clean bill of health, he went out and bought the motorcycle to himself as a gift.
"He retired and decided he would enjoy life a little bit," friends and family told local reporters. And by all accounts, he deserved to do that. After erecting a makeshift memorial at the crash site, mourners gathered to hold a memorial in remembrance of the "good man" they say "never did anything wrong to anybody" and was there "anytime you needed anything." 
This kind of devastating crash is made worse when we know it was allegedly caused by someone who made the choice to get behind the wheel of a vehicle after consuming alcohol. Someone made a poor choice that not only resulted in the loss of an innocent life, it will reverberate throughout his community of loved ones for many years to come.
As far as the criminal case goes, the alleged drunk driver's defense attorney was quick to say in court that the evidence of intoxication was scant. For example, witnesses said he was unsteady on his feet. The defense attorney argued that was because one of his toes had recently been removed. Police reported the driver had bloodshot eyes and even smelled like alcohol. But even those elements aren't definitive proof of intoxication, he said, and he declined both a breathalyzer and a blood test. That will mean an automatic license suspension for a violation of implied consent laws, but it does make the criminal case against him weaker. There was also no alcohol found at the scene. His attorney said the probable cause against his client for drunk driving was weak.
The good news for surviving family members is that:
It's not necessary in a wrongful death lawsuit to prove one was impaired to prove one was negligent;
The burden of proof in a civil lawsuit is less than that in a criminal lawsuit. So even if a criminal court didn't find him guilty of DUI, jurors in a civil lawsuit could find there was sufficient evidence of intoxication.
Defendant does have a history of crime, including prior arrests for animal cruelty, violating a restraining order, operating to endanger and even a prior OUI offense (back in 1995).
Attorney for defendant reports his client is "very remorseful," but he's been advised not to speak to the victim's family at this time. That's probably wise for now.
Meanwhile, the victims' family should consult with an experienced Boston DUI wrongful death attorney. There may be multiple avenues from which to pursue compensation, starting first of course with the driver, assuming he had insurance coverage or other assets. There is also the possibility of pursing uninsured/ underinsured motorist coverage that may have been purchased in the victim's name, as well as maybe third party legal action, depending on whether negligent service of alcohol was a factor or if someone else owned the pickup he was driving.
If you or someone you love has been injured a Boston drunk driving accident, call for a free and confidential appointment at (617) 777-7777.
Additional Resources:
Driver faces DUI charges in crash that killed cancer survivor, June 27, 2016,  WCVB
More Blog Entries:
Boston Drunk Driving Putting Road Worker Lives at Risk, July 8, 2016, Boston DUI Lawyer Blog