Massachusetts state police are beefing up their patrols near highway work zones, particularly in areas with high rates of drunk driving crashes and arrests. The decision, reported by The Boston Globe, comes just days after a road construction crew was mowed down by a drunk driver for the fourth time in just 10 days.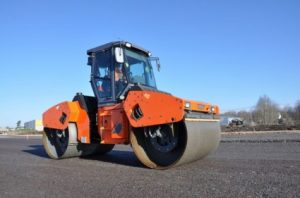 A state police spokesperson said the problem is not the layout of the road construction zones or the safety measures that are used to protect the road construction crews. Rather, the problem is that people are driving drunk and under the influence of drugs. He called these drivers' actions "irresponsible" and "reckless," and is a reflection of the bigger problem of impaired driving, which is amplified to some degree in construction zones, where there may be more obstacles, people working close to the roadside and somewhat unpredictable traffic patterns.
Authorities say they intend to increase patrols, and they will additionally be conducting sobriety checkpoints in and near construction zones. Federal and state grants will help to pay for these additional enforcement actions. 
A meeting with industry officials, as well as those with state and federal government agencies, are going to focus on if there are any further measures that can be taken to protect roadway workers.
Our Boston drunk driving injury lawyers know that workers injured or the families of those killed in roadway construction accidents may have numerous options for compensation. This may include:
Workers' compensation benefits;
Third-party litigation against other contractors that failed to protect workers;
Lawsuit against the drunk driver;
Lawsuit against the vehicle owner/ driver's employer;
Lawsuit against those who negligently served alcohol to the drunk driver.
Among the incidents that happened recently:
A drunk driver reportedly struck a police cruiser from Revere on Route 1 in Saugus. The man later told a trooper he'd been at a Boston Red Sox game drinking beer before the crash. He reportedly told his wife by phone after his arrest that he'd consumed four beers and fell asleep behind the wheel. He assured her he was fine and did not get hurt. The 60-year-old officer, however, was transported to a local hospital with injuries. The 43-year-old defendant, who works in financial services, pleaded not guilty to second-offense drunk driving, which is standard, although he'd smelled of alcohol and failed three sobriety tests. The right highway lane had been closed as road construction crews filled potholes. Interestingly, the road crew worker who helped the alleged drunk driver out of his car by breaking his windshield had himself been injured last year by another drunk driver while working in Braintree on Route 3.
A highway worker was struck and killed on I-93 in Medford late last month while he was picking up traffic cones after a line-painting job. He was struck by a compact car driven by a 31-year-old from Chelmsford who is believed to have been drunk. A second worker was also struck and injured. Hours before the worker was killed, he posted a note on his Facebook page, expressing frustration that there wasn't a police detail assigned to his work that evening.
The day before the incident in Medford, another driver was charged with slamming into a MassDOT worker while drunk near the Ted Williams Tunnel.
A week earlier, a drunk driver hit a work crew in Raynham. No one was seriously injured in that crash.
Drunk driving accident victims do have options. We can help them discover what those are.
If you or someone you love has been injured a Boston drunk driving accident, call for a free and confidential appointment at (617) 777-7777.
Additional Resources:
Police step up patrols near work zones, July 7, 2016, By Laura Crimaldi and Kathy McCabe, The Boston Globe
More Blog Entries:
Bruins Star Ray Bourque Arrested for Drunk Driving After Car Accident, July 5, 2016, Boston Drunk Driving Injury Lawyer Blog