Ray Bourque, a former member, and star, of the Boston Bruins was just arrested on suspicion of driving drunk according to a recent news feature from the Boston Herald.  Bourque, who is currently 55-years-old, was charged with tailgating (following too closely), operating a motor vehicle under influence of intoxicating liquor or drugs, and for being in a construction zone at the time of the accident.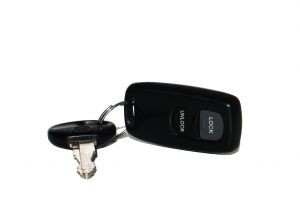 Police in Andover allege that Bourque was under the influence of alcohol while tailgating a Mercedes- Benz minivan.  Fortunately, it does not appear that anyone was injured as result of this alleged drunk driving car accident in Boston.
After Bourque was arrested, he was taken to the local jail and then released on a nominal bail and is required to appear in District Court to face charges.  It should be noted that he has not been convicted of any crime in connection with this recent drunk driving accident arrest and is presumed innocent unless and until he is convicted in a court of law beyond a reasonable doubt by a judge or jury.
As our Boston drunk driving accident lawyers have seen on far too many occasions, the reason rear-end collisions happen so frequently when one of the drivers is intoxicated is because the drunk driver will tend to follow too closely (tailgating) due to the effects of alcohol on one's ability to drive and the effects intoxication has on one's reaction time.
With respect to tailgating, the National Highway Traffic Safety Administration (NHTSA) has conducted extensive testing and research to determine how alcohol affects one's ability to drive.  The reason we see more tailgating is because, when a driver is under the influence of alcohol, he or she will have difficulty perceiving distances and not realize how close he or she is to the car in front.  Even if he or she does realize they are driving too close, it is well known that alcohol affects one's judgment, so the person is more likely to make a bad decision.
As if this was not bad enough, drunk driving will also affect one's ability to react in the proper amount of time to prevent a collision.  If a person does not stop in time because he or she cannot perceive the road condition ahead in the proper amount of time, and is already following too closely, this is a recipe for disaster and the reason for so many Boston drunk driving accidents involving a rear end collision.
One thing to keep in mind is that in most drunk driving accident cases, the police will come and perform an investigation and determine if the other driver is under the influence.  In this case, the alleged at-fault driver will be cited for a moving violation and also charged with the crime of operating a motor vehicle under the influence of alcohol.  This will make it much easier for your Boston drunk driving accident lawyer to obtain a full and complete financial recovery, should the facts allow for such a result.
Call Jeffrey Glassman Injury Lawyers for a free and confidential appointment at (617) 777-7777.
Additional Resources:
Former Bruins star Ray Bourque charged with drunk driving, June 25, 2016, Boston Herald, By AP Wire
More Blog Entries:
Weymouth Drunk Driving Accident Results in Serious Personal Injury, June 17, 2016, Boston Drunk Driving Injury Lawyer Blog