Survivors of a man killed in a drunk driving accident have been awarded $12.9 million in damages by an Indiana jury.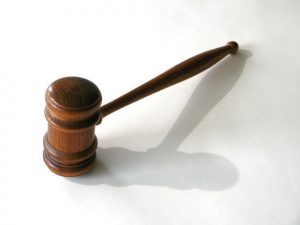 However, whether they will actually be able to collect those damages is questionable.
The details of the wreck, according to the criminal case, Barlow v. State of Indiana, defendant was driving with three passengers in his vehicle, including his fiancee, on their way to a casino. Defendant was allegedly driving 80 mph, far in excess of the 55 mph speed limit, when he crossed the center line and hit another driver head-on, instantly killing that driver. Defendant's vehicle burst into flames, and although defendant tried to rescue his three passengers, all three of them perished.
Four people in all lost their lives that night, and not one of them was the person who drunk behind the wheel. At the time, authorities say, defendant's blood-alcohol concentration was 0.18.
Trial court ultimately sentenced him to 44 years in prison. This sentence was affirmed on appeal in 2014, which means he'll be in prison until 2034. The GED-educated defendant doesn't have much at all in the way of assets or insurance.
So the question is raised: Why go after him in civil litigation?
There can be a number of reasons in these situations to pursue a driver who has very little or no insurance and few assets.
The very first thing we'd look at is whether the victims had uninsured/ underinsured motorist (UM/ UIM) coverage. This is insurance that is purchased by drivers that extends coverage to them in the event they are seriously injured in a car accident – including a Boston drunk driving accident. This coverage is one of the most common ways that drunk driving accident victims secure compensation in these situations.
Another option is to try to hold the driver accountable. The good news is that drunk drivers cannot evade responsibility for the injuries they cause by claiming bankruptcy. This option might be worth pursuing if the individual has any assets that may be worth pursuing. Even if they do file for bankruptcy, victims of drunk driving accidents are creditors who must be paid regardless.
A third avenue of potential compensation is a dram shop lawsuit. Massachusetts, unlike some other states, doesn't have a specific "dram shop statute," but M.G.L. Ch. 138, Section 69 prohibits vendors from selling alcohol to persons who are intoxicated. If a plaintiff can show a vendor continued to serve alcohol to someone even after that person became visibly intoxicated, a dram shop lawsuit may be successful.
A fourth possible way to obtain compensation is to look at the safety performance of the vehicles involved. That is, how crash-worthy was the vehicle in which the victims were riding? Although the drunk driver may have been the initial cause of the crash, injuries may be more severe than they would have otherwise because the vehicle itself failed to perform as it should have.
And finally, we may want to explore whether unsafe road conditions – caused by either the public entity that maintains the road, private property owners whose bushes impede visibility or a construction company that improperly designed or built a highway feature – could be liable to some extent for those injuries.
If you or someone you love has been injured a Boston drunk driving accident, call for a free and confidential appointment at (617) 777-7777.
Additional Resources:
Family says $12.9M verdict not just symbolic, June 21, 2016, By Andrew Wolfson, Courier-Journal
More Blog Entries:
Hillary Clinton's Brother-in-Law Gets Drunk Driving Charge in California, June 13, 2016, Boston DUI Accident Attorney Blog