Donald Middleton of Texas was known by local authorities in Houston, TX to drink to excess and then get behind the wheel of a motor vehicle. But it wasn't his first conviction that stopped him. It wasn't even his second, third or fourth.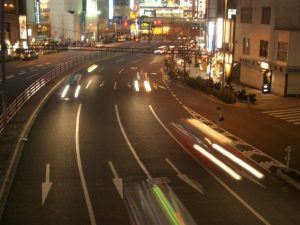 In fact, as The New York Times reported, Middleton had eight prior convictions and still technically had a driver's license that was valid. But now, after his ninth conviction, not only did the judge revoke his driver's license for life, she sentenced him to life in prison. The 56-year-old won't be eligible for parole until he's 86-years-old – 30 years from now.
Of course, we know that repeat DUI offenders pose a substantial threat on the road. According to Mothers Against Drunk Driving (MADD), one-third of all drivers arrested and convicted of drunk driving are repeat offenders. AAA DUI Justice Link reports that the risk of a driver with one or more DUI convictions becoming involved in a fatal crash is 1.4 times higher than for a driver who has no prior DUI convictions. 
And perhaps that's why Texas District Court Judge Kathleen Hamilton was not inclined to give a now-9-times offender a chance to rack up a 10th offense – or worse, seriously injure or kill someone.
Still, this action is highly unusual in criminal DUI convictions that don't stem from manslaughter or serious injury to innocent people. There has historically been this belief that driving under the influence – no matter how many times – is not so much a crime as a mistake. It's "poor judgement." It was "a bad decision." And that's often the way it is prosecuted and sentenced, as opposed to a reckless and dangerous behavior that imperils everyone else who shares the road.
In this case, the final straw for Middleton occurred last year. He reportedly turned into the wrong lane as he was operating his vehicle in May 2015 when he crashed head-on into a 16-year-old grocery store clerk on his way home from work. Defendant raced into a convenience store nearby and asked the clerk to hide him. The clerk, who did not know Middleton, did not do this. When police finally caught up to him, they measured his blood-alcohol level at 0.184.
The teen, thankfully, was not injured in the DUI accident, but the boy's father said later in a phone interview that he appreciated that the judge took such harsh action against the defendant, who pleaded guilty to DUI in May. The father said it angered him that his son's life could have been lost or forever changed by someone who has not faced down any serious consequences for endangering the public on at least eight different occasions (surely there were more, though these were the times he was caught).
Middleton's track record, the teen's father said, has proven, "He was going to continue to drink and drive. And who knows, next time he may have killed someone."
Defendant had served four prior prison terms for drinking and driving. Before this, his most recent conviction was in 2008, when he rear-ended a vehicle with several people inside. The passengers suffered minor injuries. Middleton was allegedly so impaired he couldn't stand and fell out of the car. After that, he was sentenced to 13 years in prison, but he would go on to only serve four.
In cases like this, repeat offenders often will have sparse auto insurance coverage – if they have any at all. It's often necessary for victims to rely on their own uninsured/ underinsured motorist coverage.
If you or someone you love has been injured a Boston drunk driving accident, call for a free and confidential appointment at (617) 777-7777.
Additional Resources:
He Had 8 Convictions for Driving Drunk. On His 9th, He Got Life. June 9, 2016, By Daniel Victor, The New York Times
More Blog Entries:
Police: Drunk Driver Drives Into a Drive-In, June 29, 2016, Boston DUI Accident Lawyer Blog