Revere, Massachusetts, located a few miles from Boston on the other side of the Mystic River, has been undergoing a great deal of construction for a long time.  A community that prides itself on having the first public beach in the United States, has, like a lot of the greater Boston area, allowed its roads to fall into a state of disrepair.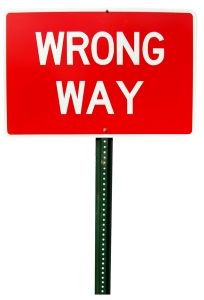 While roadwork is obviously necessary, it can create traffic problems, and it can be very dangerous for those actually doing the work.  It is for this reason that we see so many public service campaigns to get people to slow down and drive safe around work zones.  These ads often feature the children of road workers asking drivers to keep their parents safe.
This is even more of a problem when people are driving drunk around a road zone, and in Revere that is often the case.  Many people come to Revere in vehicles for the famous roast beef sandwiches and fried clams after a night of drinking in Boston.
According to a recent news article from The Boston Globe, Revere police are now increasing patrols for drunk drivers at construction zones and other areas in light of the fact that a construction crew was hit by an alleged drunk driver four times in less than two weeks and this is obviously causing a serious concern to workers and their families as well as the Massachusetts State Police (MSP) and the Revere police.
A spokesperson for MSP said it is not the work zones that are causing the problems but it is drivers who are drunk and on drugs that are driving in a dangerous and unsafe manner.  He also said that the problem exists everywhere, but on work zones the problem is "magnified" and that can result in serious injury or death.
This increased enforcement effort will not only include more troopers on the streets and roads in Revere, but it will also include the use of sobriety checkpoints.  These checkpoints involve the stopping of cars based on a set pattern without regard to how the driver is acting.  In other words, the police may have decided to stop every third car.  As long as they adhere to the pattern, this is a constitutional procedure and can result in a serious reduction in Boston drunk driving accidents.
In addition to the four incidents in which a work crew was hit by an alleged drunk driver, last week in Revere, a man allegedly crashed into a police cruiser that was parked at a road zone, as they often do to protect those working at the site. In this particular case, he allegedly told police that he drank four beers at the Boston Red Sox game and then fell asleep behind the wheel while driving home and hit the police cruiser.  He also allegedly told police that he was fine and didn't get hurt.  This particular driver was arrested for operating a motor vehicle under the influence of alcohol (OUI) and pleaded not guilty. It is important to understand that he is presumed innocent unless and until his found guilty beyond a reasonable doubt.
If you or someone you love has been injured a Boston drunk driving accident, call for a free and confidential appointment at (617) 777-7777.
Additional Resources:
Police step up patrols near work zones, July 7, 2016, Boston Globe, By Kathy McCabe
More Blog Entries:
Report: Possible Tougher Drunk Driving Laws in Massachusetts, March 30, 2016, Boston Drunk Driving Accident Lawyer Blog