You may remember the case of Ethan Couch, who was arrested in June 2013 after he was driving on restricted license in an illegal manner, when he lost control of his vehicle and crashed into a group of people who were standing near an SUV that had broken down. He also crashed into a vehicle that had come to the scene to assist the disabled SUV.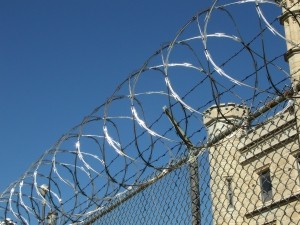 As a result of this horrific crash, four people were killed and nine people were injured, including two passengers in defendant's vehicle. Both passengers suffered severe personal injury in the deadly drunk driving accident. While this was an accident that those involved will never forget, it was not the accident itself that made the case so famous.
Defendant was charged as a juvenile and adjudicated a diligent (juveniles are not found guilty) and was likely to go to jail after he was convicted of four counts of manslaughter by driving while intoxicated and additional counts of drunk driving and reckless driving. However, during the sentencing phase of his legal action, he used the novel argument of "affluenza." Essentially, he was saying that he comes from a wealthy family and has never had to live according to the same rules as the rest of society. As a result of his upbringing, his parents taught him that wealth buys privilege and he could essentially do anything he wanted because they were rich. He then argued that he was unable to appreciate the wrongfulness of his actions because he essentially did not understand that his behavior had consequences.
While this defense seemed offensive and ridiculous to many, it apparently worked, and he was not taken into custody of the state. Instead, he was placed on ten years of probation and allowed to go to private inpatient rehabilitation at a mental health facility that cost over half a million dollars per year in fees. He was also required to check in with his probation officer on a regular basis following completing his rehabilitation.
However, according to a recent news report from Boston.com, Couch had not been checking in with his probation officer and then fled the jurisdiction. At this point, his probation officer filed an alleged violation report with the court, and the court issued a bench warrant. This essentially made him a fugitive from justice.
He remained a fugitive until his was arrested around the Christmas holiday after being found at a luxury resort in Puerto Vallarta, Mexico with his mother. He was taken into custody and charged as fugitive from justice and presented at an extradition hearing, so he could be rendited by the state of Texas, so his judge could determine whether or not to revoke his probation and sentence him to jail in connection with his deadly drunk driving car accident.
Jalisco police officers also arrested Couch's mother, as she was in the country illegally since she was allegedly traveling with a fugitive from justice. Both are being turned over to custody of the United States Marshal Service, so they can be returned to the United States. The United States Consulate Office in Mexico is working with Mexican authorities to facilitate a legal prisoner transfer.
If you or someone you love has been injured in a Boston drunk driving accident, call for a free and confidential appointment at (617) 777-7777.
Additional Resources:
Ethan Couch, 'Affluenza' defense fugitive, is arrested in Mexico, December 29, 2015, Boston.com, by Amisha PadmaniLive, By Buffy Spencer
More Blog Entries:
Massachusetts is Mid-Level on Drunk Driving Prevention, June 19, 2015, Boston Drunk Driving Injury Lawyer Blog