Drunk driving car accidents result in serious personal injury or even death on a regular basis. Any accident involving child victims are particularly devastating. According to a recent report from Mass Live, a 59-year-old man in Hampden County has just been convicted for being involved in a drunk driving accident in which he hit three children, causing serious personal injury, some of which is considered to be permanent injury.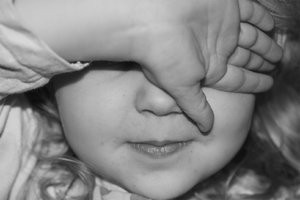 The defendant decided not to have trial before a jury and instead had a bench trial. In the Commonwealth of Massachusetts, a defendant is entitled to a jury as long as the potential penalties include at least one day in prison. In most cases, we would expect a defendant to always choose a trail before a jury when possible, however in some cases, where the alleged offenses involve emotionally charged issues such as child victims, it might be reasonable to choose a bench trial where a judge makes all legal rulings and also renders a verdict as to guilt or innocence.
During the course of the trial, the thee young victims testified about how they were walking across the street at the designated crosswalk when a box van driven by defendant came crashing through the intersection and ran into them. One of the victims suffered a traumatic brain injury (TBI) and permanently lost sight in one eye. This victim spent a long period of time following the accident in the Spaulding Rehabilitation Hospital in Boston and will have to live with the damage caused by the actions of a convicted drunk driver for the rest of his life. During his time at the rehab hospital, he had to learn how to walk, talk and feed himself again.
His testified that he was in the serious car accident and was in critical condition in the hospital for three weeks before being transferred to the rehab hospital. He also testified that he has trouble remembering things due to his brain injury. When talking about how being hit by a drunk driver changed his life forever. He said he cannot play supports at all because if he gets hit in the head he could die. While making a victim impact statement, he asked that defendant pay for what he did.
Another one of the young victims who is now 14 testified that, after the crash, doctors had to put a rod in his leg. He then had to have another major surgery to have the rod removed from his leg after his own long stay a rehabilitation hospital. He said he is no longer as good at baseball because he can no longer run very fast. He also wanted defendant to pay for what he did but said he is leaving things in God's hands.
The third victim of the serious drunk driving accident said she has been suffering from serious anxiety and has lost her appetite. She also said in her victim impact statement that, as a result of the accident, she is still having trouble in school and is having trouble concentrating.
If you or someone you love has been injured in a Boston drunk driving accident, call for a free and confidential appointment at (617) 777-7777.
Additional Resources:
Springfield man sentenced to jail following drunk driving crash in North End leaving children with permanent injuries, December 14, 2015, Mass Live, By Buffy Spencer
More Blog Entries:
Massachusetts is Mid-Level on Drunk Driving Prevention, June 19, 2015, Boston Drunk Driving Injury Lawyer Blog