According to a recent news article from The Boston Globe, a 33-year-old suspect from Norwood, Massachusetts has been charged with various criminal offenses after he was involved in serious drunk driving accident in which one of his passengers was killed and the other suffered severe personal injuries.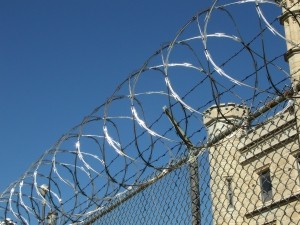 Authorities are still conducting their investigation into the cause of this deadly drunk driving accident, but they have formed the opinion that defendant ran a stop sign as he was driving west while another car was headed through the intersection from a cross street, and the two vehicles crashed into each other.
A 32-year-old man who was a passenger in defendant's car was very badly injured as result of this fatal drunk driving accident. First responders arrived on the scene and tried to provide him with immediate medical attention to stabilize him for transport to a local level-one trauma center. He was taken to the hospital but, unfortunately, there was nothing doctors could do to save him, and he was soon pronounced dead.
The other passenger in defendant's car and defendant himself were seriously injured in the car accident and were both taken to a local hospital, along with the driver of the other car involved in the alcohol-related car crash.   They are both in serious condition, but their injuries are not considered life-threatening at this time. Defendant was taken to Brigham and Women's Hospital in Boston, where he was arraigned on criminal charges. In the Commonwealth of Massachusetts, it is common hold the initial court proceeding in the hospital if the defendant is unable to come to court, as was the case here.
While it is not always the most comfortable situation, a passenger of a drunk driver can sue the drunk driver in a car accident lawsuit in order to recover a full and appropriate financial recovery to compensate the passenger for any damages as a result of the driver's negligence. In the case of a fatal drunk driving accident in Boston, the family of the decedent would typically bring a lawsuit in the name of decedent's estate with one family member being the personal representative of the decent. If the decedent died with a valid last will and testament, his or her will will name which family member should be the personal representative of the estate. This is normally a surviving spouse or adult child of the decedent, but it could be anyone. If you have a valid will when you die, you are said to have died testate.
One the other hand, if the decedent died without a valid and testament, he or she is said to have died intestate. This means that the court will have to determine who should be the administrator of the estate. Normally, this will also be the surviving spouse or an adult child, but your car accident lawyer can assist you with this matter. It should be noted that you may need to speak with a probate attorney as well, and this is something about which you should speak with your car accident lawyer.
If you have been injured in a Boston drunk driving accident, call for a free and confidential appointment at (617) 777-7777.

Additional Resources:
Norwood man accused of drunken driving in fatal crash, December 11, 2015, Boston Globe, By Sarah Roberts
More Blog Entries:
Alleged Drunk Driver Crashes into Saugus, Massachusetts Home, Aug. 21, 2014, Boston Drunk Driving Accident Lawyer Blog