In what is a strange but common scene in the greater Boston area, a man is lying in his hospital bed as a defense attorney, court clerk, and even a judge in a full black robe, conduct an arraignment.  An arraignment, also known as first session in the Commonwealth of Massachusetts, is the first court hearing for a defendant in misdemeanor and most felony cases.  This is where there is a formal reading of the charges, and the judge decides if the defendant will be held on bail or released.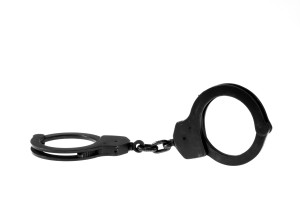 While it seems strange to hold court and do an arraignment in a hospital room, the actual reason for this has to do with departments not wanting to spend money that they don't have. When a defendant is arrested, before he or she is arraigned, the police must maintain custody unless a judge or bail commission conducts an initial arraignment.  This means that police must post officers outside of the defendant's hospital room 24 hours a day until the arraignment occurs.  Once defendant is arraigned, custody transfers to the bail officers during court and then to the county sheriff.  The police complain about paying overtime, so they get the courts to come to the hospital.
A recent news feature from the Boston Globe looks at a case in which the defendant was arraigned in his Quincy hospital bed after a serious drunk driving car crash. Authorities have said defendant allegedly was drunk driving when he hit a pedestrian.  When authorities arrived at the scene of the serious accident, they determined that defendant was driving his car when he swerved and crashed into a pickup truck.  The pickup truck allegedly spun around, and the driver was injured.  The defendant then continued driving until he hit the pedestrian.
When the police attempted to administer a series of standardized field sobriety safety tests, the defendant was not only unable to complete the tests, but he actually fell down onto the concrete face first.  At this point, first responders tried to help, and, while he was awake, he was not responsive to the questions they were actually asking and allegedly tried to smear his blood on everyone around him.  He was placed under arrested and taken to the hospital bed, where his is still lying following his arraignment.  At this arraignment, he was held on $15,000 cash bail.  He is suffering from pneumonia in addition to his injuries sustained in the in the Weymouth drunk driving car accident.
The driver of the pickup truck was taken to the hospital, but the most serious injuries were suffered by the pedestrian.  He was taken to a local level-one trauma center in Weymouth, where he was immediately taken into surgery.  Doctors determined this victim had suffered a crushed diaphragm and collapsed aorta.  He is listed as being in critical condition as of the time of this article.  His prognosis is unknown at this time.
It should be noted that defendant has not been convicted of any crime in connection with his recent arrest and is presumed innocent unless and until he is found guilty in a court of law.
If you have been injured in a Boston drunk driving accident, call for a free and confidential appointment at (617) 777-7777.

Additional Resources:
Alleged drunk driver in Weymouth crash ordered held without bail, February 24, 2016, Boston Globe, By Kathy McCabe
More Blog Entries:
Alleged Drunk Driver Crashes into Saugus, Massachusetts Home, Aug. 21, 2014, Boston Drunk Driving Accident Lawyer Blog