According to a recent news article from Boston.com, a man was just arrested in the greater Boston area after allegedly crashing his car.  When the police ran his driving record and arrest history through the computer on the cruiser, they saw that he allegedly had 18 prior offenses for drunk driving.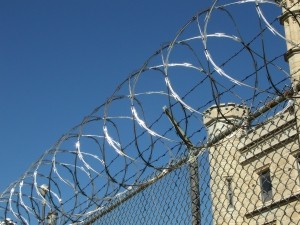 In this particular accident, authorities say the defendant crashed his motor vehicle into a utility pole.  The 58-year-old man was driving his 2005 Toyota Scion at around 8 p.m. when the crash occurred, and the reason for the crash was that he failed to handle a curve in the road and allegedly left the road surface and crashed into the large utility pole. Once he hit the utility pole, it collapsed onto his vehicle, as evidenced by a photograph posted by the local authorities. Due to the weight of the pole and that fact that it was crushing his car, he became trapped inside the vehicle.  He had no choice but to wait for the authorities to cut him out of the vehicle. After the fire department had extracted him from his heavily damaged vehicle, they assessed his condition and determined that he required hospitalization immediately.
They first took him to a local hospital by ambulance, but doctors there determined he needed a level of care that their smaller hospital was not equipped to provide and called for a medevac helicopter to airlift him to a level-one trauma center in Boston. Police have allegedly said that they suspect alcohol was a contributing factor to this accident and are continuing to investigate.  His is listed as being in critical condition, but the extent of his injuries had not been released as of the time of this article, and the police have not yet said if they intend to file criminal charges.  That will likely depend on whether he is able to recover from his grievous bodily injuries. It should be noted that, if he is charged with a crime, he will be presumed innocent unless and until he is found guilty beyond a reasonable doubt by a judge or jury, as that is the standard of proof required under our Constitution.
One thing to keep in mind, as our Boston drunk driving accident lawyers can explain, is that if you are in accident that is the fault of a person with multiple drunk driving convictions on his or her record, there is a good chance that the person does not have a driver's license. If they do not have a license to drive a motor vehicle, there is also a good chance that they do not have car insurance. If this happens, you might think that you would be out of luck.  However, this is not generally the case in the Commonwealth of Massachusetts.
The reason for this is because, when you purchased your car insurance, you purchased your liability insurance up to a certain limit.  For example, if you went with the state minimum, your policy carries a maximum of $20,000 per personal injury and $40,000 per claim. While it may sound somewhat confusing, these maximums are the state minimums.  This means that if you are the owner of a car registered in Massachusetts, you must have at least this much insurance. However, it should be noted that many people purchase much more than the minimum of required auto insurance. This is a very good idea if you own a home or other property, because you do not want to have to pay more in a personal injury claim than the limits of your car insurance policy.
You also have what is known as uninsured or underinsured motorist insurance. This is often written as UM or UIM for shorthand.  Technically, they are different, as there is a difference between being uninsured and underinsured; however, the terms are often used interchangeably.  The differences are actually quite simple.  If a person who caused a Boston drunk driving accident has no car insurance, they are considered an uninsured motorist. If they have car insurance, but the limits are less than the state minimums or less than the total extent of the damages, they are considered underinsured.   If you are wondering how someone could buy less than the legal minimum, it is because they may be registered in another state that does not require as much liability insurance as the Commonwealth. For example, some southern states only require a driver purchase $10,000 of liability insurance. If a person with that level of insurance drove to the Commonwealth and did $15,000 of damages, they would be legally insured but would also be considered under an uninsured motorist policy.
To deal with this potential problem that comes up all the time, many states, including ours, require the insurance company include an underinsured or uninsured motorist binder on your coverage.  Our state law requires that minimum be the same as the state minimum for liability to others, but also that if you have more insurance coverage, the uninsured and underinsured motorist coverage will be up to your actual limits.  This is true unless you specifically disclaim this coverage, which virtually never happens. This means that if you purchase $75,000 in liability per personal injury instead of the state minimum $20,000, your underinsured and uninsured motorist limits will also be $75,000.
This is the good news, in that if you are in a Boston drunk driving accident caused by an uninsured motorist, you will have a source from which to recover damages. On the other hand, you should understand that your insurance company will not treat you like a valued customer when you file such a claim.  Instead they will treat you like any other claimant and put you on the liability side of the company and not the sales side. This means you will need an experienced car accident attorney to fight for your rights to a full and appropriate financial recovery.  In the case of an underinsured motorist claim, your attorney can assist you in filing a claim against the insurance company of the driver who caused the accident and also in dealing with your own company.
If you or someone you love has been injured a Boston drunk driving accident, call for a free and confidential appointment at (617) 777-7777.
Additional Resources:
Falmouth police: Man with 18 drunk driving offenses crashes car, July 30, 2017,The Boston Globe
More Blog Entries:
Massachusetts Drugged Driving a Serious Problem, Police Say, March 28, 2017, DUI Injury Lawyer Blog