There is often a distinction between what actually happened and what can be proven in a court of law. This is because of the complex rules of evidence and trial practice that come into play during a civil drunk driving crash lawsuit in Boston. In some cases, the alleged drunk driving accident is actually captured on video, and that video may be introduced at trial in many circumstances.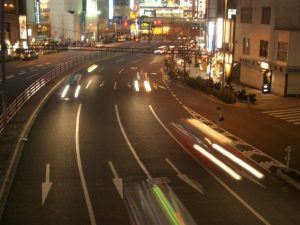 According to a recent news article from CBS Local Boston, an alleged drunk driving car accident in Cohasset was captured on video by bystanders in a vehicle traveling behind the suspected drunk driving. The video, which authorities called "heart stopping" purported to show the alleged drunk driver weaving back and forth.  The occupants in the vehicle who recorded the video could be heard commenting that the driver was about to crash.  One of the passengers in the trailing vehicle said she was going to dial 911, and she did less than a minute later when the vehicle actually did crash.
The alleged drunk driver was seen driving down the opposing lane of travel in the wrong direction at one point when she was involved in what appeared to be a horrific head-on collision. The alleged drunk driver was a 53-year-old woman from Scituate, Massachusetts. The vehicle she allegedly crashed into was a Ford Taurus being driven by a 69-year-old woman who was from Brookline. She was seriously injured in the alleged drunk driving crash in Cohasset  and was rushed to a local level one trauma center in Quincy.
The family behind the alleged drunk driver that shot the video was beeping the horn of the car trying to alert the woman and anyone else one the road of the danger that appeared imminent, and did what they could without putting themselves in harm's way.
Authorities, who have said it was a miracle that nobody was killed in the drunk driving crash said the suspect had been drinking at a restaurant in Braintree before getting behind the wheel.  Officers asked the suspect to take a series of standardized field sobriety tests which she reportedly failed.  She was placed under arrest for operating a motor vehicle under the influence of intoxicating liquor (OUI) and taken to the police station.
Pursuant to Massachusetts law, a person must be given a hearing at the police station to see if they should be released prior to trial.  The court has deputy clerks that are also bail commissioners that will come to the jail and make release decisions. In this case, defendant was released on bail, but did not appear the following day at the Quincy District Court as she was commanded to do. The court issued a bench warrant for her arrest on grounds of failure to appear.  That can be a separate criminal charge in the Commonwealth of Massachusetts.  This defendant has merely been accused of a crime, but is presumed innocent unless and until she is found guilty in a court of law beyond a reasonable doubt.
In a case where defendant was arrested for drunk driving following the crash, as if often the case, the criminal case will likely take priority over the civil case. This means that your experienced Boston drunk driving crash injury lawyers can negotiate with defendant's car accident insurance company, but should a settlement not be reached, a civil personal injury lawsuit would likely have to wait for the criminal trial to be completed. This is in part because of the Fifth Amendment privilege against self-incrimination.   Among other things, the Fifth Amendment to the U.S. Constitution states that a person shall not be called to be a witnesses against themselves. This has has been extended by court cases over the years in the Supreme Judicial Court (SJC) of Massachusetts,which is our state supreme court, and the U.S. Supreme Court (SCOTUS) to mean that a person has a right to remain silent when they have been charged with a crime or otherwise taken into custody.
In a civil case, parties are required to answer discovery that includes making admissions or denials and answering a written set of questions under oath known as interrogatories. A defendant may also have to answer questions in a deposition.  Defendant cannot be compelled to answer these questions while the criminal case is still pending and cannot be called to testify in any court proceeding. He or she choose to testify in a criminal trial though that rarely happens.  Once the criminal case has been completed, defendant no longer has a Fifth Amendment privilege against self-incrimination because they are not longer facing a loss of liberty.  They have either already been found guilty and have already been sentenced to whatever penalty there may be, or they have been found not guilty and are no longer facing a potential loss of liberty.
If defendant has been found not guilty in his or her criminal trail, that doesn't mean defendant will not be found liable in subsequent Boston drunk driving car accident lawsuit because a civil case has lesser burden of proof than a criminal case.  In a criminal case, the case must be proven beyond a reasonable doubt.  In a civil case, defendant must be proven liable of tortious conduct by a perponderance of the evidence. This is not to say it is easy to prove defendant's liability in a drunk driving car accident lawsuit in Boston so the best thing claimant could do is to speak with an experienced attorney who has handled many of these types of cases.
If you or someone you love has been injured a Boston drunk driving accident, call for a free and confidential appointment at (617) 777-7777.
Additional Resources:
'Heart Stopping' Video Shows Accused Drunk Driving Crash in Cohasset, September 5, 2017, By Laura Farrell, CBS Local Boston
More Blog Entries:
Former NFL Quarterback Vince Young Given Probation for Drunk Driving, Feb. 7, 2017, Boston Drunk Driving Accident Lawyer Blog