A State Trooper that was involved in a drunk driving accident in Massachusetts back in 2003 has passed away. The 58-year-old female trooper had been suffering from severe brain injuries after a drunken driver slammed into her cruiser in the breakdown lane of Route 25 in Wareham, according to Boston.com.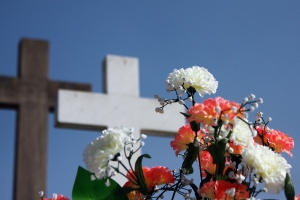 The trooper has been unable to walk, talk, feed herself or communicate since the 2003 accident. In 2003, the 18-year-old driver slammed into her cruiser at nearly 100 miles per hour in his dad's Volvo, according to the Boston-Herald.
Our thoughts and condolences go out to the family of the Massachusetts State Trooper. As her condition failed to improve, her family decided to bring in hospice care. Our Boston drunk driving accident attorneys understand the devastation a family faces after losing someone in a drunk driving accident. An experienced attorney should be contacted immediately if you or a family member has experienced an accident with an intoxicated driver as you deserve experienced representation in seeking justice and deserved compensation.
"Trooper Engelhardt loved the Massachusetts State Police and the job loved her back," said State Police Col. Marian J. McGovern, Engelhardt's drill instructor when she became one of the first women on the force.
The Troopers death comes after a recent and astonishing epidemic of accidents in which trooper's vehicles have been struck while these enforcement officers were on duty in our state. Roughly half of the 45 Massachusetts state officers that have been hit in the last 18 months were the victims of drunk drivers.
Engelhardt's vehicle was struck once before by an intoxicated driver less than a year prior. She is one of 32 state troopers that have died in the line of duty since the State Police was founded back in 1865. She was the first female state trooper to die from injuries sustained in the line of duty.
Earlier this week, a 28-year-old Dana-Farber Cancer Institute finance manager was charged with a DUI after she allegedly was driving the wrong way on Morrissey Boulevard and plowed into the cruiser of a State Trooper.
"There is no one common denominator (in these crashes) other than impairment and distraction," said McGovern.
The drunk driver of Engelhardt's accident was sentenced back in 2005 to more than 2 years in the Plymouth County House of Correction.
"It is with profound sadness that we mourn the loss of Trooper Ellen Engelhardt, who was not just a valued colleague but also a dear friend who dedicated her career to protecting the citizens of our state. Since suffering the tragic injuries inflicted upon her in the line of duty by a drunk driver, Trooper Engelhardt has been an inspiration to every member of this Department for the courage, grace and dignity with which she lived," said McGovern.

If you or a loved one has been involved in an accident with a drunk driver in Massachusetts, contact the drunk driving accident lawyers at Jeffrey Glassman Injury Lawyers for a free and confidential consultation to discuss your rights. Call 877-617-5333.
More Blog Entries:
Another State Trooper Hit on the Job in Alleged Massachusetts Drunk Driving Accident, Boston Drunk Driving Accident Lawyer Blog. May 13, 2011
Young Driver Faces Charges After Single-car Drunk Driving Accident in Braintree – Police Continue Drunk Driving Crackdown, Boston Drunk Driving Accident Lawyer Blog. May 18, 2011
Drunk Driver Kills Two Teens in alleged DUI Accident in Massachusetts, Boston Drunk Driving Accident Lawyer Blog. May 19, 2011