A Weymouth woman has entered a plea of not guilty to accusations of driving the wrong way while intoxicated and slamming into a police cruiser. The alleged intoxicated driver has now been ordered to attend at least three meetings a week at Alcoholics Anonymous as a condition for her release, according to the Boston-Herald. The woman is being charged with negligent operation of a motor vehicle, operating under the influence and leaving the scene of a personal injury.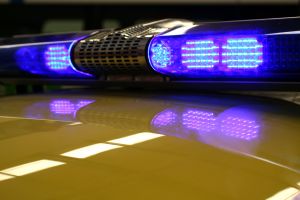 Police report that the intoxicated driver traveled the wrong way on Morrissey Boulevard just after midnight this past weekend. The officer reportedly activated her emergency lights in an attempt to stop the wrong-way driver, but her cruiser was struck head-on. The officer was treated and later released from the Boston Medical Center for a lower body injury.
Our Boston drunk driving accident attorneys know about the senseless tragedies that too often result from someone climbing behind the wheel after having too much to drink. We would also like to point out that these types of accidents have been a common occurrence among law enforcement agencies in recent months. Nearly half of these accidents were caused by a drunk driver.
The drunk driver that struck the officer on Morrissey Boulevard was arrested after she allegedly failed her attempt to flee. She also failed a number of sobriety tests, and refused to submit to a breathalyzer, according to police reports. She was later released from jail after posting about $5,000 bail.
She has been banned, by Dorchester District Court Judge Robert McKenna, from driving and been ordered not to use drugs and alcohol.
The young driver was allegedly out celebrating a friends 30th birthday at the Old Colony Yacht Club in Dorchester prior to the accident.
"I know what happened but can't you let me go home," said the 28-year-old Weymouth woman when troopers questioned her just moments after the accident. When she was asked how much she had to drink at the club, she responded, "I had a lot while I was there," according to police.
Judge Robert McKenna ruled that she could very well remain free on her existing bail. She will be attending that pretrial hearing on August 26th.

If you or a loved one has been involved in an accident with a drunk driver in Massachusetts, contact the drunk driving accident lawyers at Jeffrey Glassman Injury Lawyers for a free and confidential consultation to discuss your rights. Call 877-617-5333.
More Blog Entries:
Another State Trooper Hit on the Job in Alleged Massachusetts Drunk Driving Accident, Boston Drunk Driving Accident Lawyer Blog, May 13, 2011
Young Driver Faces Charges After Single-car Drunk Driving Accident in Braintree – Police Continue Drunk Driving Crackdown, Boston Drunk Driving Accident Lawyer Blog, May 18, 2011