(A Newburyport man will be staying behind bars for a as he faces charges of an 11th charge of Operating Under in Massachusetts, according to Daily News. The 57-year-old driver was taken into custody at the McDonalds on Route 110 (Macy Street) in Amesbury after an employee notified authorities about the intoxicated diner.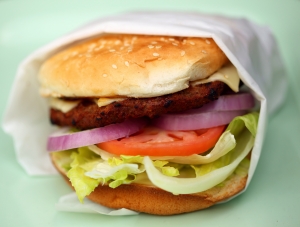 The alleged drunk driver will have his arraignment in Newburyport District Court. In the meantime, Judge Peter Doyle ordered Flaherty held at the Middleton jail until the second week of June. If the judge determines that he is too much of a risk to the general public, then he will not be released on bail. According to Essex County District Attorney spokesman Steven O'Connell, if he is convicted he will only face five or more years in state prison — the maximum allowed by law.
The truth is, a high percentage of drunk driving accidents in Massachusetts are caused by repeat offenders.
Our Boston drunk driving accident attorneys understand that these offenders may need to face stricter punishments in order to truly learn a lesson and to understand the dangers and consequences of driving while under the influence. If you or a loved one has been involved in an accident with a drunk driver, it is critical for you to contact and experienced attorney to help you fight for your rights and for the proper compensation you deserve.
The ten-time offender had his license immediately suspended after this 11th charge. Drivers who have been convicted of three or more OUI offenses are required to take a Breathalyzer test if they're pulled over and asked by police. If they don't they will immediately lose their license. These rules fall under Melanie's Law, which was passed back in 2005.
Melanie's Law was named after a young woman who was killed by a drunk driver back in 2003. This law greatly increases jail time for convictions of driving while drunk. Under the law, drivers who are repeat offenders must use an ignition interlock device on any car they drive. With these interlock systems, any reading over 0.02 will prevent the car from starting. If a driver fails to comply with the interlock program, they will lose their driver's license for 10 years to life.
His six-page driving record included charges of several OUI violations, driving to endanger, license revocations and reinstatements stemming from incidents in communities all across Greater Newburyport and the North Shore. Somehow he was able to obtain his driver's license before the first 10-year suspension was completed.
According to police reports, the driver exited the drive-thru and was pulled over to enjoy his food. Police approached him and reported a strong smell of alcohol.
"No, I'm going to eat my sandwich," said the intoxicated driver to the officers as they asked him to step out of the vehicle.
In addition to the OUI charge, the hungry driver was charged with disorderly conduct and resisting arrest.

If you or a loved one has been involved in an accident with a drunk driver in Massachusetts, contact the drunk driving accident lawyers at Jeffrey Glassman Injury Lawyers for a free and confidential consultation to discuss your rights. Call 877-617-5333.
More Blog Entries:
Drunk Driver Kills Two Teens in alleged DUI Accident in Massachusetts, Boston Drunk Driving Accident Lawyer Blog, May 19, 2011
Young Driver Faces Charges After Single-car Drunk Driving Accident in Braintree – Police Continue Drunk Driving Crackdown, Boston Drunk Driving Accident Lawyer Blog, May 18, 2011
Another State Trooper Hit on the Job in Alleged Massachusetts Drunk Driving Accident, Boston Drunk Driving Accident Lawyer Blog, May 13, 2011