A Boston drunk driving accident left two dead and injured another on Route 93 northbound, just south of the River Road exit, according to WCVB TV.
The two-car crash occurred when a speedy and intoxicated 21-year-old driver collided with an SUV. After the collision, the driver left the road, traveled along the center median and drove back onto the roadway. She then struck the SUV once again, rolled over and finally came to a stop in the median.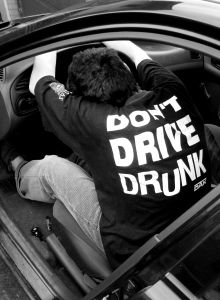 The driver of the SUV was taken to Lawrence General Hospital and was later pronounced dead. A passenger of the SUV was taken to the hospital and reportedly sustained serious injuries. A second passenger in the SUV was airlifted to Massachusetts General Hospital, where he later died.
Our Boston drunk driving accident attorneys understand that drunk drivers greatly increase your risks of a serious or fatal accident on our roadways. In this I-93 accident, the drunk driver was reportedly not injured. If you are involved in an accident with a drunk driver, it is critical for you to contact an experienced attorney to help you fight for your rights and receive the proper compensation.
After the accident, the driver was arrested by police. She is currently facing charges of operating under the influence. More charges are pending. She was scheduled to be arraigned Monday morning at the Lawrence District Court.
According to the National Highway Traffic Safety Administration, the United States had nearly 11,000 deaths resulting from motor-vehicle accidents that involved a drunk driver in 2009. The accidents accounted for more than 30 percent of all traffic fatalities during the entire year. This averages out to one alcohol-impaired-driving fatality occurring every 48 minutes.
In 2009, the age group with the highest percentage of drivers involved in fatal accidents with a blood alcohol content of .08 or higher were those ages 21 to 24. This age group accounted for nearly 40 percent of all of fatal drunk driving accidents.
In 2009, Massachusetts had nearly 150 fatal motor-vehicle accidents involving a drunk driver.

Do you know what to do if you see a drunk driver on our roadways?
-Stay a safe distance away from the driver. Keep you and your passenger our of harm's way.
-Try to get as much information about the vehicle as you can. This includes the license plate number, the make, model, year and color of the vehicle, a description of the driver, the location of the vehicle and the direction the vehicle is heading.
-Report suspected impaired drivers to the state or local police by dialing 911 or *SP on your cellular phone.
-Once you've contacted local authorities, let them take care of it. It is important to remember to keep yourself safe in this situation by staying away from the vehicle and wearing your seat belt.

If you or a loved one has been involved in an accident with a drunk driver in Massachusetts, contact the drunk driving accident lawyers at Jeffrey Glassman Injury Lawyers for a free and confidential consultation to discuss your rights. Call 877-617-5333.
More Blog Entries:
Officers Lauded for Efforts to Reduce Drunk Driving Accidents in Boston, Boston Drunk Driving Accident Lawyer Blog, May 26, 2011
Drunk Driver Kills Two Teens in alleged DUI Accident in Massachusetts, Boston Drunk Driving Accident Lawyer Blog, May 19, 2011
Young Driver Faces Charges After Single-car Drunk Driving Accident in Braintree – Police Continue Drunk Driving Crackdown, Boston Drunk Driving Accident Lawyer Blog, May 18, 2011