Mothers Against Drunk Driving is pushing lawmakers to enact tougher laws in an effort to reduce the number of serious and fatal Massachusetts drunk driving accidents.
22 News reports the organization is pushing for expanded use of ignition interlock devices — which prevent convicted drunk drivers from starting their vehicle until they pass a portable breath test attached to the car. Our Boston car accident lawyers continue to applaud the group's efforts at preventing these devastating crashes.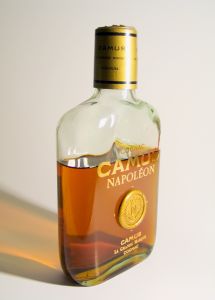 The latest statistics from the National Highway Traffic Safety Administration show 108 motorists lost their lives in drunk driving accidents in Massachusetts in 2009. Countless others were injured. They are not statistics — but real people with families whose lives were turned upside down by the senseless decision of a driver who climbed behind the wheel after having too much to drink.
"The reason why I do what I do is because my husband, Mike Dean …was killed by a drunk driver in 1991, leaving me a young widow and a grieving mom," said Laura Dean-Mooney, national president of Mothers Against Drunk Driving (MADD). "Our daughter was only 8 months old at the time of his death. There's many people in Massachusetts that have similar stories to mine."
MADD ranks Massachusetts 31st in the nation in safety and prevention, noting 32 percent of all fatal traffic crashes involve alcohol. The state has 22,253 drivers who are three-time OUI offenders and 4,840 who have been busted five times.
"In New Mexico, the first state to implement ignition interlocks for all offenders, they've had almost a 40% reduction in their alcohol related fatalities," said Dean-Mooney. "That is significant, that's a lot of people that are alive today because they're protected under this ignition interlock law."
Massachusetts law requires repeat offenders to have ignition interlock devices installed on their cars for two years. MADD wants the law to include first-time offenders, who would be required to have the devices installed on their vehicles for the first six months after their licenses are reinstated.
"I think the thing we know about all repeat offenders is that they were all first offenders once, and our objective is to do something more meaningful with the convicted offender when they are a first offender as opposed to waiting until they become a second, third, fourth, fifth offender," said David DeIuliis, a MADD Massachusetts spokesperson.
Currently, a revised law is being sponsored by Senator Robert Hedlund, R-Hingham. It awaits hearings in the Joint Committee on Transportation.

If you have been injured in a Boston drunk driving accident, contact Massachusetts Injury Attorney Jeffrey S. Glassman for a free and confidential appointment to discuss your rights. Call 877-617-5333.
Additional Resources:

Memorial Day Weekend a High Risk for Car Accidents in Boston